Woman busted at airport for smuggling cocaine inside high heels, officials say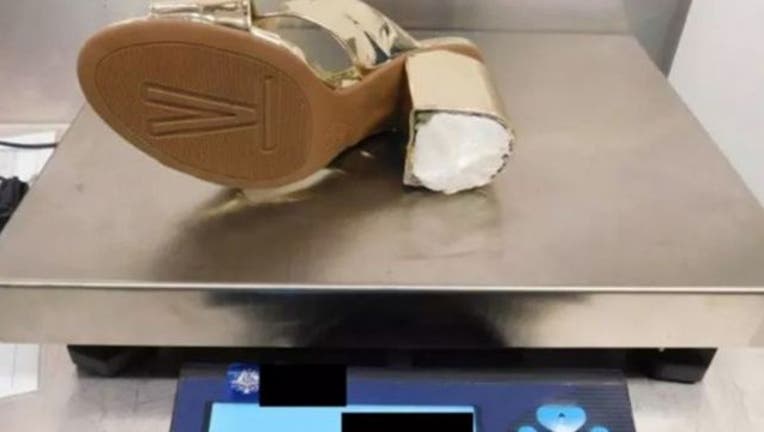 article
FOX NEWS - A Missouri woman who traveled to Australia last August to visit a man she met online was caught smuggling cocaine -- inside the heels of her shoes, officials said.
Denise Marie Woodrum, 51, was busted while going through customs at the Sydney Airport on Aug. 4 last year. She was stopped by officers who discovered two pounds of cocaine in her luggage, the Sydney Morning Herald reported Monday.
Woodrum, who is a lay associate with the Catholic order Adorers of the Blood of Christ, claims she was duped by a man named Hendrick Cornelius and that the items in her luggage were meant for him.
"She was groomed to provide financial gain for this person, Hendrick Cornelius, whatever person or persons it was behind this identity," her lawyer Rebecca Neil said in court last week, the newspaper reported. "She went on this trip, she was bringing artifacts for him."
A spokesperson for the Adorers of the Blood of Christ told Fox News on Wednesday that Woodrum was known to them for at least five years and that she was not a nun or a sister with the order, as previously reported.
Cheryl Wittenauer, communications director for the Adorers of the Blood of Christ in St. Louis, said a lay associate with the order is someone who is inspired by the spirituality of a particular order and seeks to follow it in their private life. She said Woodrum once considered becoming a nun, but decided against it.
According to Woodrum, she had crippling debt due to major health problems and a failed marriage. She thought the man she met online was someone special.
However, despite exchanging hundreds of text with this mystery man, Woodrum never met him face to face. Her lawyer claims the 51-year-old was a "vulnerable" woman who had been preyed on.