Wrong-way driver causes fiery crash on I-75, Wesley Chapel man suspected of DUI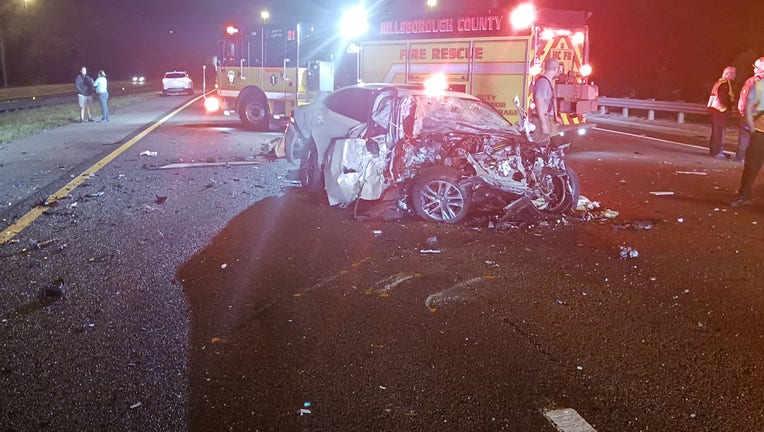 article
HILLSBOROUGH COUNTY, Fla. - Officials say a 21-year-old Wesley Chapel man hit a car head-on while driving in the wrong direction early Sunday morning.
The 21-year-old was driving a Lexus IS sedan south in the northbound lanes of I-75, south of SR-56 around 3:42 a.m., according to troopers.
The Florida Highway Patrol says the driver was near milepost 272 when he hit a Chevy Colorado being driven by a 37-year-old Wesley Chapel man head-on. The Chevy was traveling north in the inside lane, according to FHP.
READ: FHP: 17-year-old arrested for DUI manslaughter after hitting, killing 82-year-old Hernando man
After the two vehicles collided, troopers say the Chevy rotated into the median and caught on fire while the Lexus traveled to the center lane.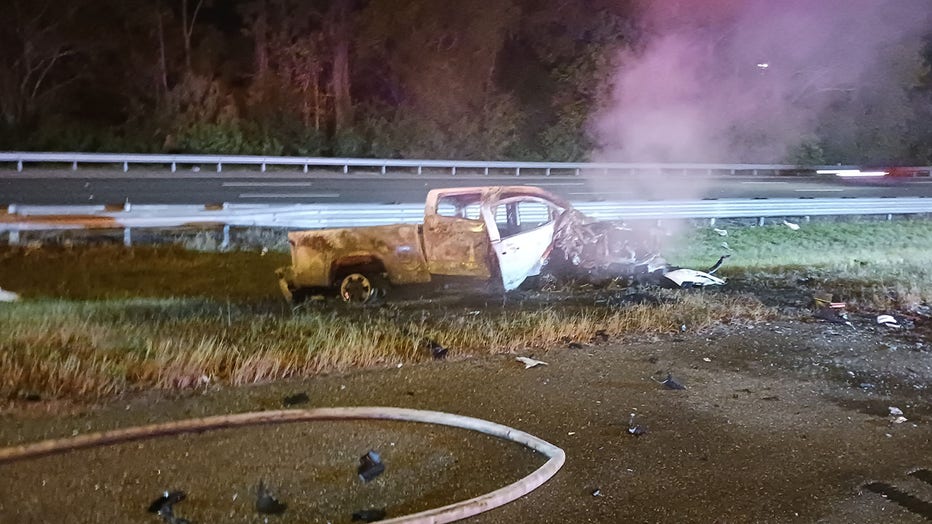 Courtesy: Florida Highway Patrol
The Lexus almost hit another car, a Hyundai Santa Fe, head-on before stopping, according to authorities.
READ: Hulk Hogan's son arrested for DUI in Clearwater: Deputies
Troopers say the 21-year-old and 37-year-old had serious injuries. The 36-year-old Zephyrhills woman who was driving the Hyundai was not injured, according to officials.
Investigators say it's unknown when the 21-year-old began driving the wrong way but is suspected of driving under the influence.