Yes, flip flop socks are an actual thing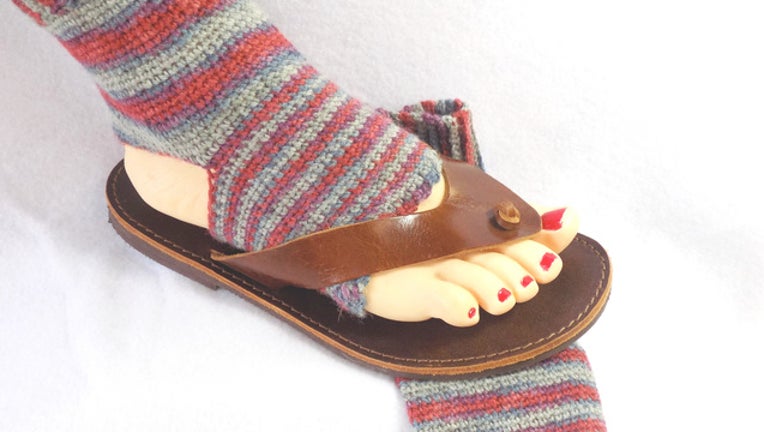 article
TAMPA, Fla. - For those who don't want to give up their flip flops in the winter months, there's a solution out there that's growing in popularity: Flip Flop Socks. 
They can be found on sites like Etsy, where people are making them by hand and selling them. 
One owner at a shop called "Sew Darn Comfy" says she can't even keep the socks in stock. 
The socks, which are toe-less, keep the rest of the foot warm, while keeping the toes exposed, allowing one to still wear a sock with a flip flop (practical), instead of jamming a closed-toed sock up into the flip flip (no.)
Sophia Vernava says she's been making them for years for people who love yoga, Pilates, ballet and dance because they keep feet warm and prevent cramping, but also the open toe allows for friction on the floor. 
It was her son, who lives in a warm climate and refuses to wear anything but flip flops, who inspired her to start making them. "I cant keep them in my shop. I list them & in a few days they are snatched up," Vernava said.
A search of 'flip flop socks' will turn up dozens of options on Etsy and Amazon, some of them of the closed-toed variety, but with a seam between the big toe and the rest of the toes.
The jury is still out if closed-toe socks of any type and flip flops are a fashion faux pas or a stroke of fashion brilliance, but the open-toed version seems practical, and even fashionable, and at least now, there are options.