Young Rays fan saves the day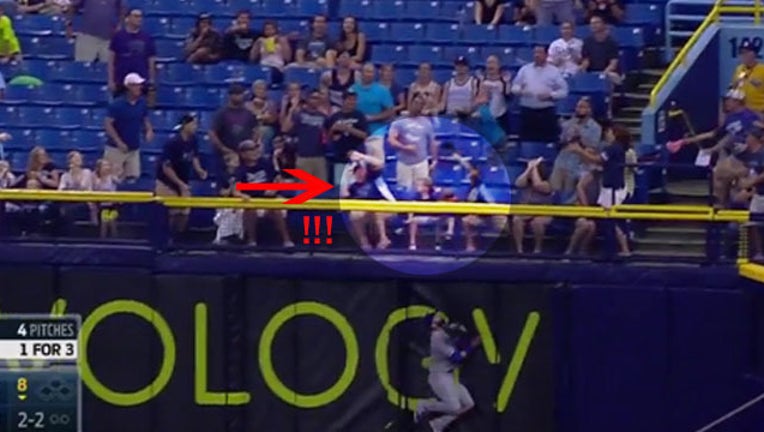 article
It's every kid's dream to catch a home run ball. A 10-year old boy from Riverview did it during the Rays game Tuesday night, and he managed to save his siblings while he was at it.
"The pitch was really fast. He almost hit it perfectly," Jeremiah Sprague recalled.
The young Rays fan was captivated by Asdrubal Cabrera's 8th inning home run.
"I was trying to keep track of the ball to see if I could catch it. It looked like it was going to hit Luke," he said, speaking about his 2-year-old little brother.
His parents, on either end of the family of five, took cover.
"I knew it was coming, but you really lose the ball in the white roof of the Trop," Jeremiah's mom, Hannah Sprague, said Wednesday.
Her Little League catcher stepped up to the plate.
"I put my glove right over where I thought it was going to go. As soon as it hit my glove, I squeezed it really hard," Jeremiah said.
He had a home run ball in his hand.
"I couldn't believe that he just caught that ball, and so effortlessly!" Hannah laughed.
It's a catch definitely worthy of bragging rights in Jeremiah's South Brandon Sluggers dugout.
"It is my best day ever yet," he smiled.
It'll also go down in family history as a grand slam moment as the best big brother.
"He's going to be talking about this for years to come," father Daniel Sprague said.
Cabrera signed the home run ball for Jeremiah. The 10-year-old says he wants to be a big league catcher when he grows up.