ZooTampa cares for endangered Florida panther kittens whose mom died of neurological disorder
TAMPA, Fla. - A pair of recently-rescued Florida panther kittens pounce and play with their favorite toy at ZooTampa at Lowry Park.
The orphaned kittens are in quarantine and being closely monitored after being rescued from Collier County in July.
Their mother was euthanized due to a debilitating neurological disorder. She was one of nine panthers and bobcats who could be seen having difficulty walking on their hind legs. Despite months of testing and investigations, wildlife experts still do not know what's causing the disease.
Related: FWC investigates bobcats, panthers experiencing neurological disorder
"What was very dramatic in her was that her back end was not working right, so she couldn't hunt, she couldn't walk very well," said Dr. Cynthia Stringfield, a senior veterinarian at ZooTampa.
According to the Florida Fish and Wildlife Commission, test results came back positive for neurological damage in at least one bobcat and one panther.
FWC says it is looking into a variety of potential causes, and so far scientists do not believe it has anything to do with distemper, inbreeding, cane toads, and feline leukemia virus.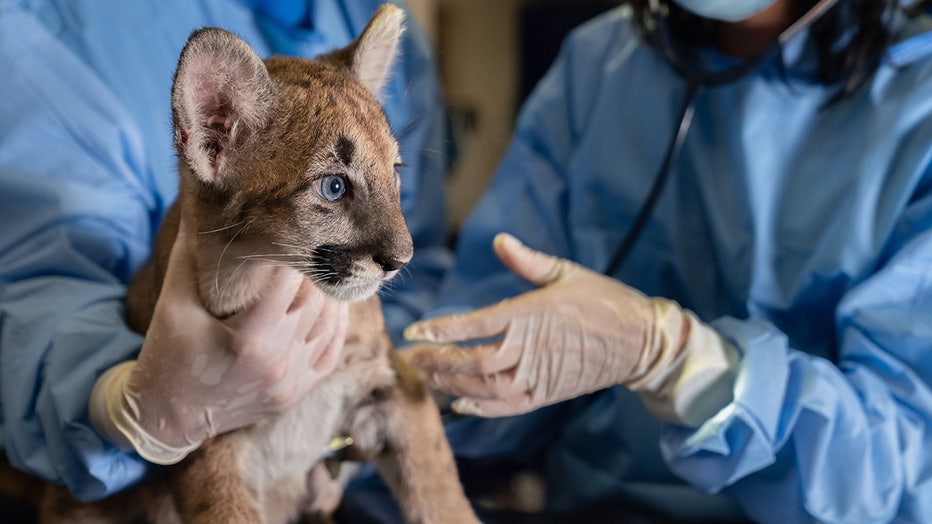 However, experts are racing against time trying to find out what is causing the illness. 
"It's incredibly frustrating, it's incredibly difficult to see animals get affected in the wild, and as wildlife doctors we are used to figuring things out, and this one is taking a while," said Stringfield.
The kittens at ZooTampa have been thriving and show no signs of the disease, but they will continue to be closely monitored.