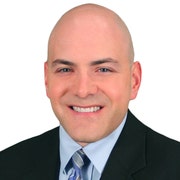 Evan Axelbank joined the FOX 13 News reporting team in January 2014.
Evan is originally from the Bronx and graduated from Ithaca College on the South Hill of Ithaca, New York, with a degree in journalism and a minor in politics. Although Evan started his career in New York, working at WROC in Rochester and News 10 in Syracuse, he is no stranger to the Florida sunshine. He is also familiar with the Tampa Bay area.
He spent the last three years working at WPTV in West Palm Beach. While there, he covered presidential debates, tropical storms, the NBA Finals, and the Republican National Convention in Tampa.
Evan is an avid Mets fan, loves to read books about American history, and can be seen on the golf course in his spare time.
The latest from Evan Axelbank