Are you watching the Bulls?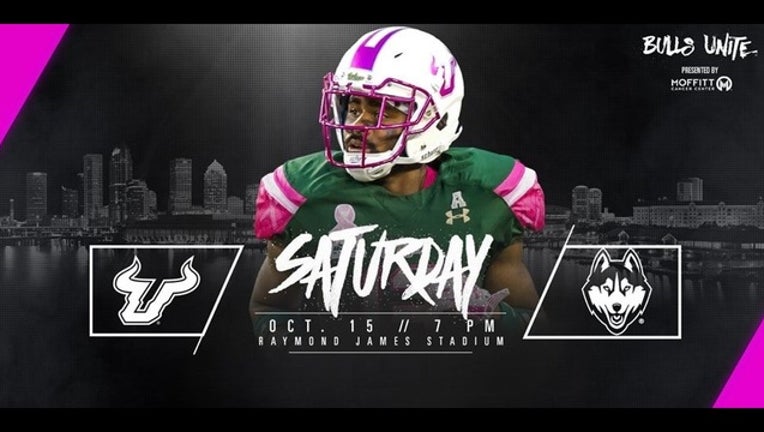 article
TAMPA (FOX 13) - The Bulls are the best team in Tampa that no one is watching. 
Ok, those words are probably too strong for most University of South Florida fans, but not if you look at the focus given to the other sports teams in the Tampa Bay Area.
Often the typical Bulls fan is sorting through the news of the Tampa Bay Buccaneers, Lightning, or Rays to get to any news of their USF team; and sadly that comes on the pages after the Florida Gators or Florida State Seminoles.
But maybe this season is different. 
The University of South Florida Bulls are 5-1 overall and are 2-0 in their conference. That means that they've won at Raymond James Stadium more times this season than the Bucs have. 
Tonight, they face their American Athletic Conference rivals University of Connecticut Huskies at Raymond James Stadium for what could be their first serious test of the Gulf Coast Offense.
UCONN is coming off of a 20-9 win over Cincinnati last week with a defense that could throw water on the explosive Bulls offense.
USF is riding the momentum of a Homecoming win over the East Carolina Pirates which ended with a controversial attempt to score in the last few seconds in spite of a guaranteed "W."
Coach Willie Taggart defended his offense stating, "Every opportunity we get, we want to score." And those are words that make any sports fan smile.
Bulls fans should expect their high powered offense to start strong behind the dynamic duo of quarterback Quinton Flowers and running back Marlon Mack. 
As an added perk for USF students, the first 300 student vehicles park at Ray Jay for free. Kickoff is at 7 p.m.