Bay Area golfer uses hearing loss to her advantage on the green
TAMPA, Fla. - Kaylin Crownover can more than hold her own on the golf course. When she's not working for Streamsong Resort she's competing in amateur golf tournaments, including the 34th US Women's mid-Amateur Championship.
"It was right where I wanted to be. It was right where I deserved to be," Crownover said of her first USGA event. "I had worked hard to get there, and they made me feel like you were meant to be there."
It's quite remarkable that Crownover can golf at the level she does. Aside from losing most of her hearing as a baby, she was also born with dislocated hips and spent the first 16 months of her life in a full-body cast.
"I don't remember because it was the first 16 months of my life," Crownover explained. "I think it was more of my parents' worry and struggle."
Crownover doesn't want anyone feeling sorry for her. For one thing, her hearing loss is an advantage on the golf course.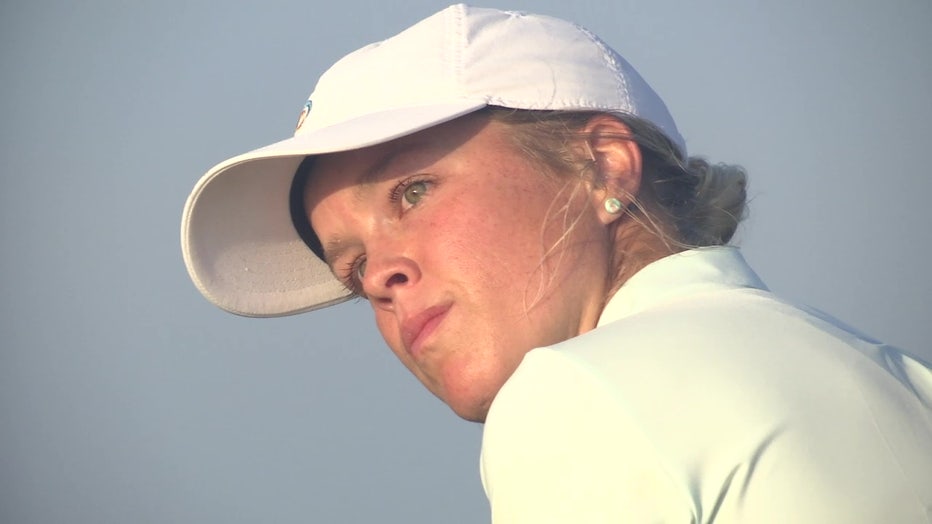 "I can turn out the world when I want to," Crownover shared. "My mom always jokes that I have selective hearing like men do because I can just turn out the world whenever I want so I don't look at it as a disability."
Even though Crownover doesn't remember her time in the body cast, consider this: her parents were told she would never be able to live a healthy life, so she understands the gift she's been given.
"I definitely am grateful," Crownover said. "I think just because of what I've overcome in life it makes me more positive and makes me more grateful to be out here, to have two legs that I can walk, and I'm very fortunate."
CONNECT WITH FOX 13: