Buccaneers confident rookie kicker is not a gamble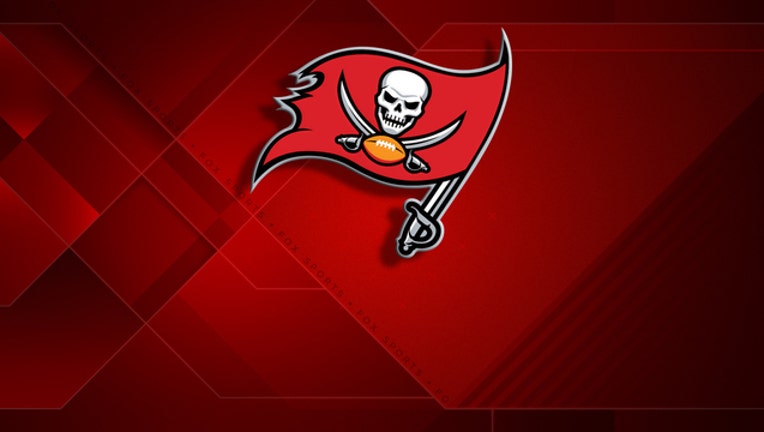 article
TAMPA (AP) - Roberto Aguayo can't imagine feeling any more pressure than he already puts on himself.
Tampa Bay's rookie kicker welcomes heightened expectations that come with being selected high in the NFL draft, confident he has what it takes physically — and mentally — to prove the Tampa Bay Buccaneers made the right call in bucking conventional football wisdom to pick him late in the second round at No. 59 overall.
Aguayo was the most accurate kicker in NCAA history in three seasons at Florida State. He never misfired on a field-goal try inside 40 yards and made all 198 of his extra-point attempts.
He was 94-for-94 on extra points in helping quarterback Jameis Winston win a national championship at FSU three years ago and is also the first specialist to be drafted in the second round or higher since the New York Jets selected Mike Nugent 47th overall in 2005.
So when he started his pro career by hooking an extra point off the left upright during last week's preseason loss to the Philadelphia Eagles, Aguayo and coach Dirk Koetter were prepared for a barrage of questions.
"Everyone at the professional level, even the great ones, stuff happens to them. After the game I reminded myself of how sometimes Tiger (Woods), or a lot of professionals on the first tee, just whiff it and get a double (bogey). It's just part of bouncing back," said Aguayo, who later made a 38-yard field goal.
"I walked off the field and thought about it. For a couple of plays, you're mad about it, like anyone would be. But it's just adjusting what you did wrong and fixing it," the kicker added. "I went out there and hit the next one. Obviously, those can't happen. That's why we practice, trying to fix things like that and move on."
Koetter, who agreed with general manager Jason Licht's decision to trade a fourth-round draft choice to move up 15 spots to ensure getting Aguayo, made light of the miss while also expressing confidence in a player he's banking on to make a difference as the Bucs attempt to improve on last season's 6-10 record.
"You've got to take it for what it's worth. We knew there was going to be a huge outcry whenever he missed his first kick. So he actually missed that on purpose, so we could just get it over with," Koetter joked.
"I think this guy is tough-minded. He's showed up well in practice every day. That's what you go by," the coach added. "He's played in big games in big stadiums before. I don't know if he was nervous or not. He missed it, and I didn't think he kicked off particularly well, either. ... But I'm still glad he's our kicker."
Aguayo insists he doesn't feel an added burden to perform well because of where he was drafted. He was the only kicker selected in this year's draft and joins an offense that had difficulty scoring despite ranking fifth in the NFL in yards gained.
The 22-year-old grew up in Lake County Florida near Orlando, practicing for hours in the family's backyard, where his father attached plumbing pipe to the top of a soccer goal, forming makeshift uprights.
Aguayo remembers treating every kick as if the Super Bowl was on the line.
"No matter what, growing up kicking in my backyard or practicing by myself, there's always been that same pressure on myself. I put it on me to get better and be great," he said.
"When there are people around or watching, I don't really think about it too much because I already put that on myself when I was a young child. ... It doesn't really faze me," Aguayo added, "I just go out there, I know what I've got to do, and I play to my expectations."
The previous time the Bucs selected a kicker early in the draft was 1999, when they took Martin Gramatica in the third round.
Aguayo has talked to him and other retired NFL kickers, including Ryan Longwell, about making the transition from college to the pros.
"One thing these older guys keep telling me is: 'Hey, it's a long season, make sure you keep your body right, lifting weights and everything,'" Aguayo said, adding the only goal he's set for himself as a rookie is doing whatever he can to help the team end a stretch of eight consecutive seasons without a playoff berth.
"You think of those goals of being a Pro Bowler and all that, but at the end of the day what you do every day will lead up to it," he added. "I just want to perfect my craft, keep on doing what I'm doing, pay attention to the details and ... and it'll all tally up in the end."
___
AP NFL website: www.pro32.ap.org and http://twitter.com/AP_NFL