Bucs: "Not going to miss a beat" with Fitzpatrick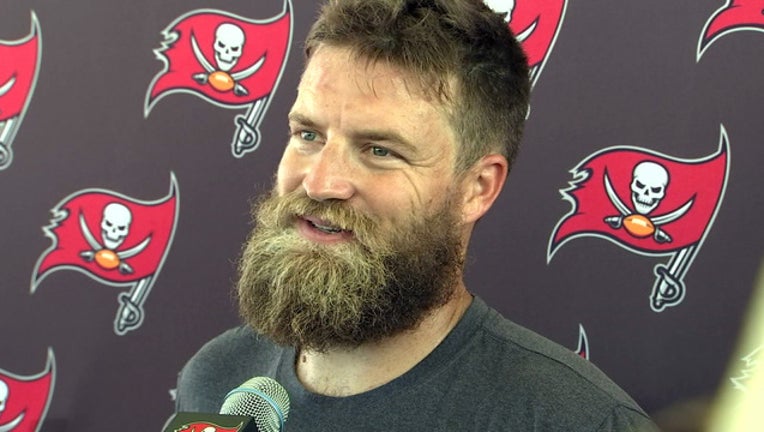 article
TAMPA (FOX 13) - For now, the face of the Buccaneers' offense is behind the beard. Ryan Fitzpatrick is the Bucs' starting quarterback in training camp and the plan is for the first three games of the regular season.
"I thought I had seen and been through it all, but another year, another different situation," said Fitzpatrick. "I think the biggest thing in all of this is just we're all professionals and we're just communicating as well. In terms of the reps and what's going on, I'm fortunate enough to have played in a lot of games, and sometimes playing in a lot of games where I didn't get any preseason reps with the 1's or training camp offseason reps with the 1's. I can kind of go about it both ways."
When word broke that Jameis Winston would be suspended for the first three games of the season, initial reaction was that the Bucs are destined for an 0-and-3 start. Not so fast says, Dirk Koetter.
"We're not going to miss a beat with Ryan at quarterback," the coach insisted. "I don't know if everybody's worried about that or not, but I'm certainly not."
Fitzpatrick had a trio of starts last season, going 2 and 1 for the Bucs. Early on, he's showing the ability to do what Winston couldn't do consistently last year -- connecting deep to DeSean Jackson.
"Probably going to go ice my arm after I threw that one," laughed Fitzpatrick. "I think it went over 30 yards without a flutter, so that was a record for me. He's obviously a home run hitter and a guy that defenses have to account for and that are afraid of, so we're going to try to give him as many opportunities as possible."
Fitzpatrick is about to enter his 14th season in the NFL. He's seen many different scenarios and has had many different roles. 
Now late in his career, Fitzpatrick has a clearer view of his current situation.
"I have been thrown in so many different situations and thought things were great one week and then thrown six interceptions the next week, and then got benched one week, and thrown six touchdowns the next week. So it's an absolute circus in this league and you have to look at it one week at a time."