Bucs revamped offensive line full of uncertainty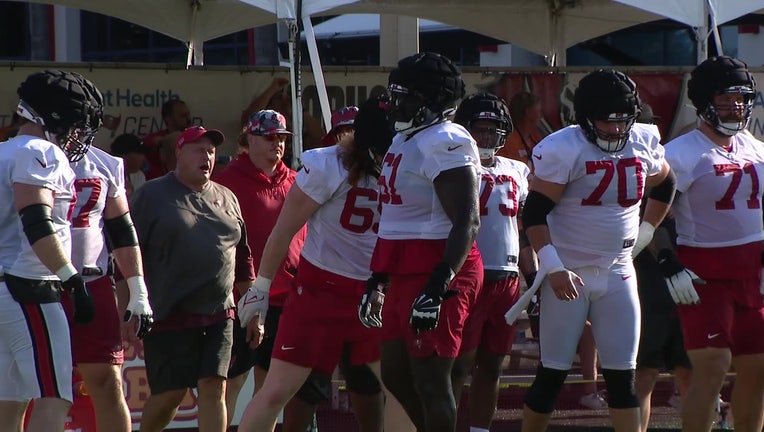 article
TAMPA, Fla. - The Tampa Bay Buccaneers' offensive line has been completely revamped from a year ago. 
Tristian Wirfs has been moved to left tackle and both guard positions will have new faces.
Matt Feiler at left and second-round pick Cody Mauch at right. Luke Goedeke moves from left guard to right tackle and then there's the most glaring concern.
Center Ryan Jensen who has not been cleared for contact and isn't practicing. Could he be headed for injury reserve or miss a second straight season?
READ: Quarterback competition over, Bucs officially make Mayfield QB
"Any time somebody is out, there's always concern," said Bucs Head Coach Todd Bowles. "We know what he missed last year, so we're prepared for it either way."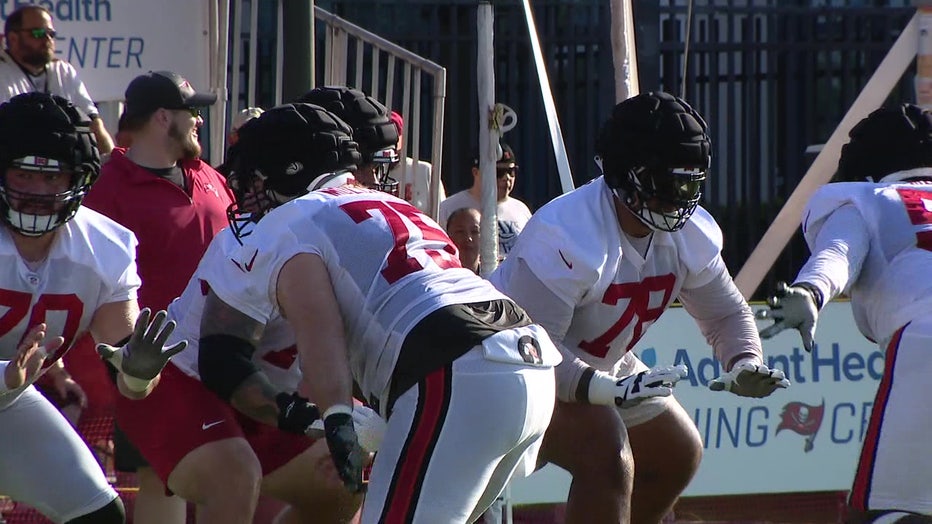 If Jensen is out, Robert Hainsey will be the center, returning to the position he started at last year. 
"That's how I've prepared all offseason," Hainsey told FOX 13 Sports. "That's how I've prepared my whole life as if that's going to be the scenario. Whatever happens, happens but yeah, that's how everyone prepares. Everyone is preparing to be the guy."
READ: Bucs finds a steal in running back Sean Tucker
Saturday night will be the first game action that the Bucs projected starting offensive line will play together as a group.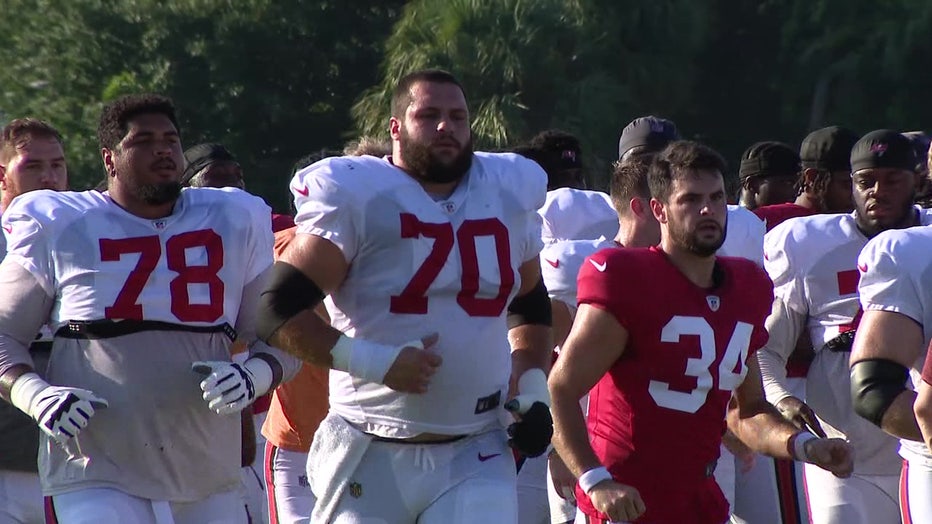 While they don't have a lot of game reps this preseason, they feel they have put in enough work during the offseason and training camp to be ready for the regular season opener against the Minnesota Vikings. 
"They have a lot of practice time together, so I'm not concerned from that standpoint," said Bowles. "You always want it to flow smoothly on game day. We'll see what it looks like this weekend, but they've got a lot of practice time together. They communicate well and continue to grow. I'm comfortable with where they're at."
"Just like no one has seen us do it on the field on Sundays doesn't mean it's our first time when we get out there together," said Hainsey. "We've had a lot of reps together the past four months. It doesn't quite feel the way that it probably feels to the public."
The Bucs' offensive success will depend on the guys up front.