Callahan, Stamkos score in 2nd as Lightning beat Hurricanes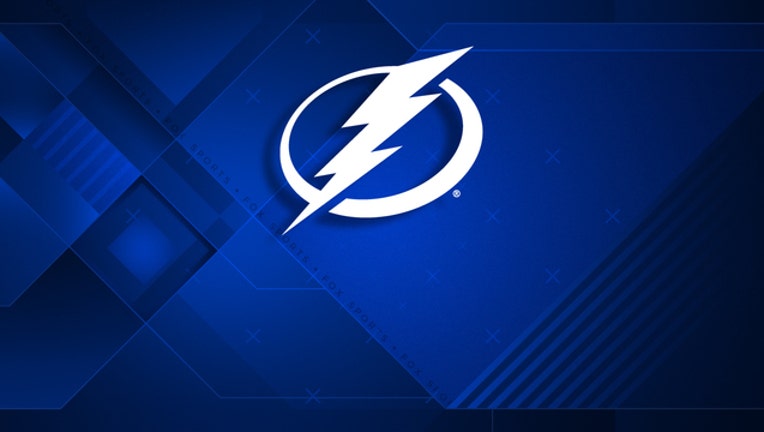 article
RALEIGH, N.C. (AP) — The Tampa Bay Lightning were on a four-game losing streak and playing the second game of a back-to-back. It didn't seem like they were set up for an easy win.
Ryan Callahan and Steven Stamkos scored in the second period to give Tampa Bay the lead and the Lightning beat the Carolina Hurricanes 4-3 Sunday night.
J.T. Brown and Tyler Johnson scored in the third to help Tampa Bay — which had lost 3-1 on Saturday at home against Boston — beat Carolina for the 10th time in the last 12 meetings. Andrei Vasilevsky finished with 31 saves in his first appearance of the season, and Nikita Kucherov had two assists.
"We've had a little trouble with back-to-backs of late," Lightning coach Jon Cooper said. "So they took it as a challenge (to the idea) that just because it's a back-to-back it's an excuse to let the game slide. You could feel our swag coming back during that game, and it was good to see because we had kind of lost that."
Eric Staal, Kris Versteeg and Jordan Staal scored for the Hurricanes, who snapped a three-game winning streak. Cam Ward stopped 27 shots, Victor Rask had three assists and Versteeg had two.
"I think we were too loose with the puck," Carolina coach Bill Peters said. "We turned it over too many times and it led to goals against and penalties, which led to momentum for them."
With Tampa Bay trailing 1-0, Callahan tied it 38 seconds into the second, beating Ward stick side on a cross-ice pass from Andrej Palat.
Stamkos gave the Lightning a 2-1 lead with 1:06 left in the period on a shot from the left post that rocketed over Ward's right shoulder for his sixth of the season.
"We knew that it was just a matter of time until pucks started going in," Stamkos said. "We didn't do it by cheating, we did it by working hard. We tried to mix things up and some things clicked. Sometimes it's just a fresh start that you need."
Brown — whose father Ted was a football All-American at N.C. State and played at Carter-Finley Stadium literally across the street from PNC Arena — made it 3-1 at 4:07 of the third, nicking the puck off the far post on a backhander from the left side.
"As long as it crosses the line it's a good goal for me," Brown said after his second goal of the season. "I'm trying to get it on net. I had the guy off my back shoulder there, and it's just trying to make a speed play and get it to the net. I didn't have the length to drive to the net, so I figured I'd get the shot off."
Johnson made it a three-goal game with 10:44 left.
Versteeg's snap shot pulled Carolina within two with about 4 1/2 minutes to go and Jordan Staal closed the scoring with less than 1 second left with his first of the season.
Carolina led 1-0 after the first period despite being outshot 10-6. Eric Staal got the Hurricanes on the board on the power play at with 4:53 left in the first, flipping a backhander under Vasilevsky from the left doorstep.
NOTES: The Hurricanes have two more games left in their four-game homestand, beginning with Friday's game against Dallas. ... It was the opener of a four-game road trip for Tampa Bay, with the second on Tuesday at Detroit. ... The attendance was announced at 9,081. ... C Joakim Nordstrom (lower body) missed his ninth straight game for Carolina, while Tampa Bay LW Jonathan Drouin (lower back) missed his third straight. ... The game marked the first time Tampa Bay LW Tye McGinn and his younger brother Carolina rookie Brock had played on opposite teams in a high-level hockey game. They had never squared off in an NHL, AHL or CHL contest. ... The teams play two more times this season, on Feb. 21 back here in Raleigh and March 5 at Tampa.