Chara nets go-ahead goal in 3rd, Bruins beat Lightning 4-3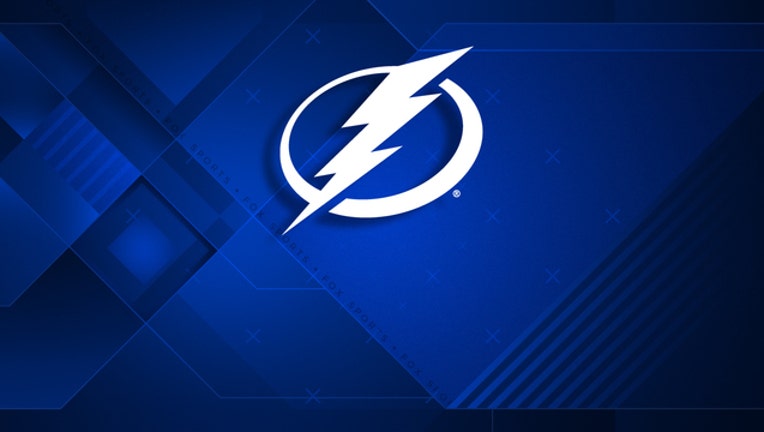 article
TAMPA, Fla. (AP) - The Boston Bruins and Tampa Bay Lightning are heading in different directions in the Atlantic Division.
Zdeno Chara scored the tiebreaking goal in the third period, Tuukka Rask made 18 saves and the Bruins beat the Lightning 4-3 on Tuesday night for their first three-game winning streak since early December.
The Bruins are third in the division, while the struggling Lightning are mired in sixth after reaching the Stanley Cup final (2015) and Eastern Conference final (2016) in the previous two seasons.
"They're a good team," Tampa Bay coach Jon Cooper said of Boston. "There's a reason why they're in a playoff position and we're not."
Boston also got goals from Patrice Bergeron, David Krejci and Frank Vatrano. Brad Marchand had two assists late in the second after possibly getting away with a penalty.
"To be honest, I felt our will to win got better in the second and third, and I think that was the difference in the game," Bruins coach Claude Julien said.
Alex Killorn scored twice and Brayden Point also had a goal for the Lightning, who are 3-8-2 in their last 13 games. Victor Hedman had three assists, and Ben Bishop 31 stopped shots.
Chara's shot from the top of the left circle made it 3-2 at 7:51 of the third. Vatrano added a power-play goal later in the period.
Point got his goal late in the third.
After Bergeron tipped home Adam McQuaid's shot 18:08 into the second, Krejci put Boston up 2-1 with 0.9 seconds left in the period.
"That was a big goal for us, obviously," Julien said. "It gave us the opportunity to come in after two periods with a lead. Those one-goal differences mean a lot, especially at this stage of the year."
Marchand assisted on both goals and has 20 points, including nine assists, over his last 13 games. It appeared he tripped Anton Stralman from behind with his leg with 2 1/2 minutes left in the second, but no penalty was called.
"I can't expect them (the officials) to see it," Stralman said.
Julien said he didn't see the play, but added: "I'm sure I'm going to see it."
Marchand avoided a suspension but was fined $10,000 by the NHL last Thursday for what the league termed "a dangerous trip" of Detroit defenseman Niklas Kronwall.
Killorn opened the scoring at 8:41 of the second and tied it at 2 early in the third.
Boston defenseman Colin Miller saved a goal in the first period when he swiped the puck off the goal line after Jason Garrison's shot trickled past Rask.
Miller also had two assists.
NOTES: Hedman stopped a four-game point drought and has 34 assists this season. ... Bergeron has 13 points in his last 13 games. ... Point (hand-wrist injury) returned after missing 14 games.
UP NEXT
Bruins: Complete their ninth of 14 sets of back-to-back games Wednesday night at Washington.
Lightning: Play the second of a four-game homestand Thursday night against Ottawa, which is coached by former Lightning coach Guy Boucher.