Di Giuseppe gets first goal in OT, Canes beat Lightning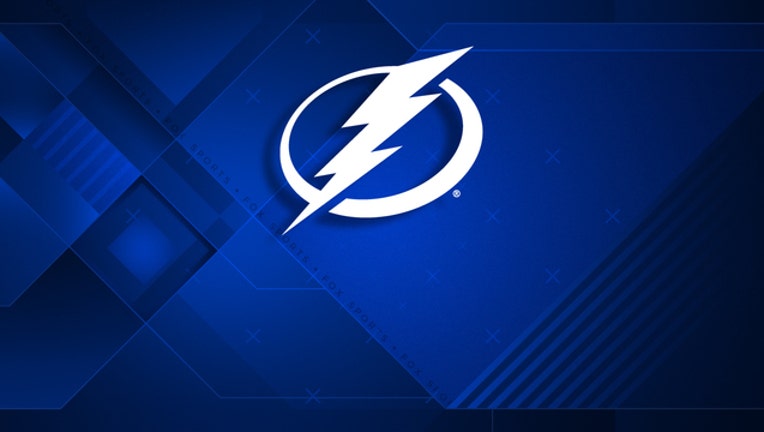 article
RALEIGH, N.C. (AP) — Cam Ward was perfect in goal for over 61 minutes on Sunday night, and then he got some help from a guy who rarely plays in overtime.
Phillip Di Giuseppe scored his first goal of the season 1:26 into the extra period, giving the Carolina Hurricanes a 1-0 victory over the Tampa Bay Lightning.
Viktor Stalberg assisted on Di Giuseppe's wrist shot from the right circle, which ended a three-game skid for the Canes.
"It felt like the (first score) would win, especially the way it unfolded," Carolina coach Bill Peters said. "Wardo stood tall. But we still need to find a way to score. We need to get different results offensively."
It was Carolina's sixth straight home victory and snapped a three-game skid versus Tampa Bay. The Hurricanes have won just two of their last 10 games against the Lightning.
And it was Carolina's first overtime win in six tries this season.
"When I got sent down (to Charlotte of the AHL on Nov. 11) the team got going, and when I came back (on Nov. 27) we were still playing well," Di Giuseppe said. "We haven't been getting many breaks, but tonight we did and that's nice. We played hard all 60 minutes, limited them to few Grade-A chances and Wardo made the big saves when he needed to and came out with a 'W.'"
Lightning coach Jon Cooper thought the winner should have been waved off because Stalberg bumped goalie Ben Bishop's stick while Di Giuseppe shot.
"It was 100 percent goalie interference," Cooper said. "The rule is in place for goalies to be able to make a save. Intention has nothing to do with it. (Bishop's) stick was kicked and he was unable to make a save. I'm blown away. I'm mystified. I don't get it."
Tampa Bay, without injured star Steven Stamkos, lost for the fifth time in six games. Its last regulation win was over Philadelphia on Nov. 23.
Ward had 30 saves in his 25th career shutout. Bishop stopped 29 shots.
"It was one of those games when it was only going to take one," said Ward, who in his eighth season has the longest tenure of any of the current Hurricanes. "We played smart and didn't press. We didn't take too many chances and waited for our opportunities. Our penalty kill has been a difference for us all season, and we contained them tonight. At the end of the day it's about winning hockey games, and this team really wants to win."
The Hurricanes, who have been the NHL's best penalty killers this season, dodged a bullet late in the third period when they killed off consecutive minors, including 22 seconds of 5-on-3.
"It's a good feeling to be winning like this at home," alternate captain Jeff Skinner said. "You want to be able to establish an identity early in the year of being a tough team to play against at home. We've done a good job over the last couple of weeks at home. Now our job is to try and take care of things on the road."
NOTES: Hurricanes C Elias Lindholm (lower body) missed his second straight game, while D Klas Dahlbeck and D Ryan Murphy were healthy scratches. ... Lightning D Jason Garrison (lower body) missed his second straight game and RW Ryan Callahan (lower body) his fourth. LW Jonathan Drouin missed the game with an undisclosed issue, while D Nikita Nesterov was a healthy extra. ... The teams will meet three times this season, with the other two contests at Tampa Bay on Dec. 31 and March 1.
UP NEXT
Lightning: Host Vancouver on Wednesday night in the first of a two-game homestand.
Hurricanes: Visit Anaheim on Tuesday night in the first of their three-game California road trip.