Fan Fest fires up Lightning faithful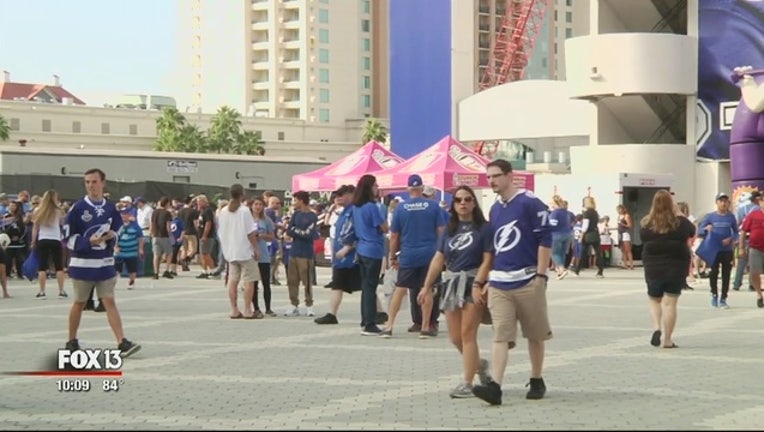 article
TAMPA (FOX 13) - Bolts fans got their first chance to meet at and interact with the team as Fan Fest 2018 took over Amalie Arena Sunday morning. 
Whether it was their first time or their 50th, fans found a little something to make everyone happy, even if it meant waiting in a long line beforehand. 
Organizers guaranteed photograph or autograph vouchers to the first 7,500 fans through the arena doors, and the vouchers went fast. 
"I've got all of the major ones that I want," Elena Quintana said as she looked over her homemade Lightning canvas for players to sign. 
Quintana's canvas featured a number of famous names, including team captain Steven Stamkos, Quintana came back to the arena on Sunday looking for more. 
"I'm trying to get anybody I can get."
The smallest Bolts fans were encouraged to try the slapshot or bungee jumping stations. 
The adults were invited to sit in on a team practice and panel discussion featuring team owner Jeffrey Vinik, and the new General Manager, Julien Brisebois. 
The exit of the former general manager, Steve Yzerman, was a topic only some fans seemed willing to discuss. 
"Gotta love Steve Yzerman he's brought everything you could ever ask for. He did a great job for us," said Paul Fischel. 
Yzerman announced that he would step down from his position and assume an advisory role earlier this month. 
"He's going to live on in my heart and in all lightning fans hearts for a long time," Fischel added.