Foles, Fitzpatrick prosper as backup QBs for Eagles, Bucs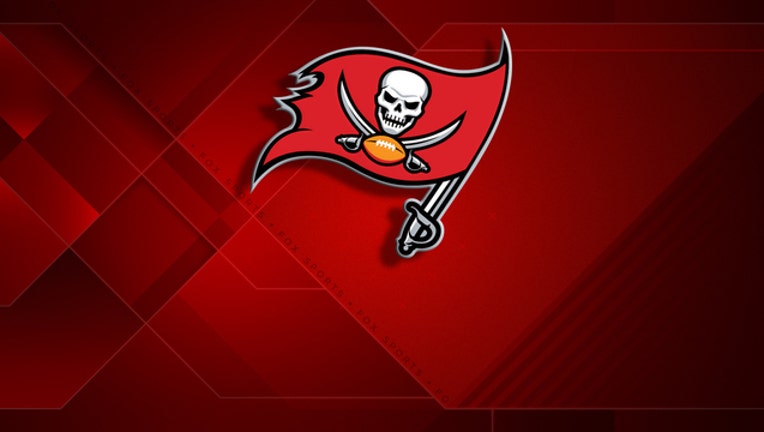 article
TAMPA, Fla. (AP) - Gerald McCoy is puzzled when he hears people question the ability of fellow NFL players, particularly backup quarterbacks such as Nick Foles and Ryan Fitzpatrick.
"It's the NFL," Tampa Bay's six-time Pro Bowl defensive tackle said. "Everybody's good."
Foles' success filling in for the injured Carson Wentz is one of the biggest reasons why the Philadelphia Eagles (1-0) were able to win the Super Bowl after losing their starting quarterback late last season.
Fitzpatrick has McCoy's Buccaneers (1-0) off to a promising start without suspended starter Jameis Winston after playing arguably the best game of a 14-year career that includes stints with seven teams.
"I don't get when a person, an analyst or fan or anybody says: 'Oh, he's not good.' ... "That's a horrible thing to say about an NFL player because there are people who would give anything to be in the NFL," McCoy said. "They just didn't have what it takes to be 'not good.'"
McCoy calls Foles "MVP" because the Eagles quarterback has been the most valuable player in a Pro Bowl, as well as last season's Super Bowl.
"He always laughs when I call him that," the ninth-year pro said, looking ahead to facing the defending NFL champions Sunday at Raymond James Stadium.
"He's a great player. He doesn't do more than he's asked to do," McCoy added. "He's a great leader, and just a great guy overall."
Those are some of the same attributes McCoy sees in Fitzpatrick, who threw for a career-best 417 yards, four touchdowns and zero interceptions to help the Bucs surprise New Orleans 48-40 on the road last week.
The 35-year-old Fitzpatrick, who has 120 career starts and is one of just four players in NFL history to toss TD passes for seven different franchises, also rushed for a TD.
"Confidence is a huge thing, whether you're out there or not," Fitzpatrick said, addressing what it takes to be a successful backup.
After going 2-1 filling in for an injured Winston last season, Fitzpatrick is slated for a minimum three starts this year while the No. 1 overall pick from the 2015 draft serves a suspension for violating the NFL's personal conduct policy.
"But also, more so than my confidence in myself ... is when you're in the huddle, whether you're the starter or you're the backup, you can feel from the playcaller, you can feel by the guys looking at you whether they have confidence in you," Fitzpatrick said.
"I think with all the different experiences I've had, I just continue to become a better player," Fitzpatrick added. "Whether people think that or see that, I'm better right now than at any point in my career. A lot of that is mentally, and whatever else."
Foles, who threw for 117 yards, no touchdowns and one interception in Philadelphia's 18-12 season-opening victory over Atlanta, is 2-0 in career starts against the Bucs. He completed 66 percent of his passes for 677yards, five TDs and zero picks in leading the Eagles to road victories in 2012 and 2013.
Eagles coach Doug Pederson started 17 games during a playing career that spanned 10 seasons with four teams.
So, he has plenty of insight into what it takes to be an effective backup.
"I think in the case of both Nick and Ryan, they've studied the game for so long, they're veteran players, they've started and played in this league. ... You can't discount that," Pederson said. "When we lost our starter for the season (last year) ... the guys rallied around Nick, supported Nick and never once doubted what Nick was able to do. I think that's the same thing in Tampa Bay (with Winston's suspension)."
Some things to know when the Eagles visit the Bucs:
THE FIRST ONE
Foles earned his first career win his rookie season at Tampa Bay on Dec. 9, 2012. He threw for 381 yards and two touchdowns, including the winning score to Jeremy Maclin from the 1 with no time left on the clock. Foles also had a 15-yard TD run in the game. The Eagles finished 4-12 that year, Andy Reid's final one in Philadelphia. Foles was 1-6.
"I just remember sitting at my locker after the game thinking that wasn't easy to get that win. It was really special," Foles said. "At that point, I didn't know how it was going to be because I hadn't won and it was a tough year for us."
ON THE MEND
The status of Bucs receiver DeSean Jackson (shoulder/concussion) for Sunday is uncertain after the speedy 11th-year pro had five receptions for 146 yards and two touchdowns in Tampa Bay's win over the Saints last week. It was the best game the former Eagles star has had since joining the Bucs in 2017. Jackson didn't practice Wednesday, but participated on a limited basis Thursday.
With Brent Grimes still not practicing because of a sore groin and Vernon Hargreaves III on injured reserve after hurting his shoulder in the opener, the Bucs could be without their top two cornerbacks against the Eagles. That figures to mean bigger roles for rookies Carlton Davis III and M.J. Stewart.
BRADHAM'S BACK
Eagles linebacker Nigel Bradham returns to the lineup after serving a one-game suspension in Week 1. Bradham was the team's leading tackler last year and took over playcalling in the huddle after Jordan Hicks was injured.
"He's an important part of our defense," defensive coordinator Jim Schwartz said. "We were able to cover up some things in his absence. We've had to do that for a lot of different situations with different players. It'll be good to get him back for sure."
Hicks returned to the lineup last week after rupturing an Achilles tendon last October. He had 1 1/2 sacks.
___
More AP NFL: https://apnews.com/tag/NFLfootball and https://twitter.com/AP_NFL