Henrique scores 100th career goal, Devils beat Lightning 3-1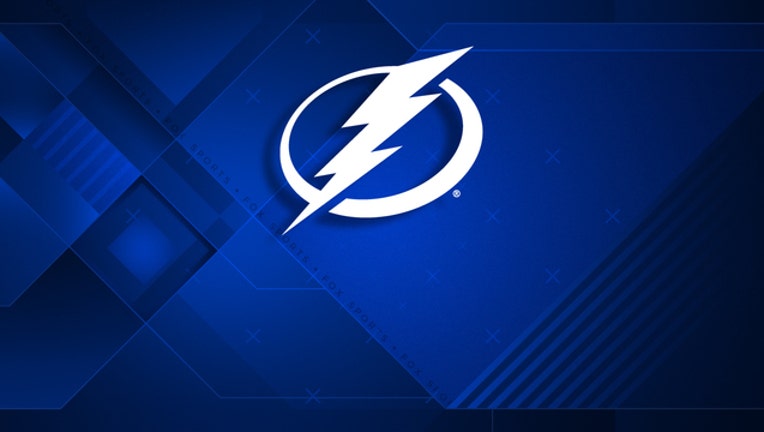 article
NEWARK, N.J. (AP) — The New Jersey Devils took advantage of another late start by the Tampa Bay Lightning in wrapping a fruitful homestand.
Adam Henrique and Damon Severson set each other up for first-period goals and the Devils beat Tampa Bay 3-1 on Saturday night, ending a five-game losing streak against the Lightning.
Cory Schneider had 32 saves following a rare night off and Devante Smith-Pelly got his first goal of the season, helping New Jersey rebound from an overtime loss to Chicago on Friday. Henrique scored his 100th career goal and New Jersey finished its homestand 3-0-1.
"One-hundred goals, it's great," Henrique said. "If you told me that years ago that I would have been there one day, who knows if I would have believed you or not, but it was nice to get that one."
The Devils finally made an early lead stand. Coming into this game, they were 0-2-1 when scoring first, including a 3-2 loss Friday.
"In years past, don't know if we win this game or not," Schneider said. "So it shows signs of some growth and some new faces and young guys in the lineup who will go through struggles, but they seem ahead of the curve here and learning quickly and that's great for our team."
Tyler Johnson scored in the third period for Tampa Bay, which has lost two straight. Andrei Vasilevskiy had 20 saves and lost for the first time in three starts this year.
Lightning captain Steven Stamkos said the team has played poorly in the opening period all season. It has three goals in eight games in the period.
"We knew this team," Stamkos said. "I don't think they have lost a game at home. We knew that going in and we still didn't start the game right."
New Jersey jumped ahead 3:57 into the first. Severson made a long stretch pass to Henrique near the Lightning blue line, and the center avoided a check entering the zone and broke in alone before beating Vasilevskiy with a snap shot.
A little less than 10 minutes later, the two players combined again. The Lightning had trouble clearing the puck, and Henrique eventually got it between the circles and fired a shot on goal. Vasilevskiy stopped the shot, but Severson had come down from the point and tapped the rebound into an open net for a 2-0 lead.
When the teams met earlier this season in Florida, the Lightning rallied from a 2-0 deficit to win 3-2.
This time, the Devils didn't give it away. Schneider made two good saves on Stamkos and a couple on Vladislav Namestnikov to keep Tampa Bay off the board.
Smith-Pelly made it 3-0 early in the second, tipping a pass from the corner by rookie Nick Lappin into the net. It was his first goal of the season and Lappin's first NHL point in his second game.
Johnson got the Lightning on the board 1:59 into the final period, beating Schneider in close off a great feed from the corner by Brayden Point.
"It was a perfect play from Pointer," Johnson said. "It feels good to get it in, but I much rather get that win."
NOTES: New Jersey hadn't beaten Tampa Bay since Dec. 19, 2014, when it won 3-2 in a shootout. ... The Devils are 4-0-1 at home overall. ... F Cory Conacher, who was signed in July for a second stint with the Lightning, made his 2016 debut. He was traded to Ottawa for G Ben Bishop in 2013. He played in Switzerland last season. ... Sergey Kalinin of the Devils and Cedric Paquette of the Lightning had a strong fight 39 seconds into the second period. ... D Kyle Quincey got an assist on Smith-Pelly's goal. It was his first point with New Jersey. ... Alex Killorn of Tampa Bay had a three-game goal streak snapped.
UP NEXT
Lightning: Cross Hudson River to play Rangers in New York on Sunday night.
Devils: Travel to Florida on Thursday night to start three-game road trip.