Kucherov has 2 goals, Lightning beat Panthers 3-1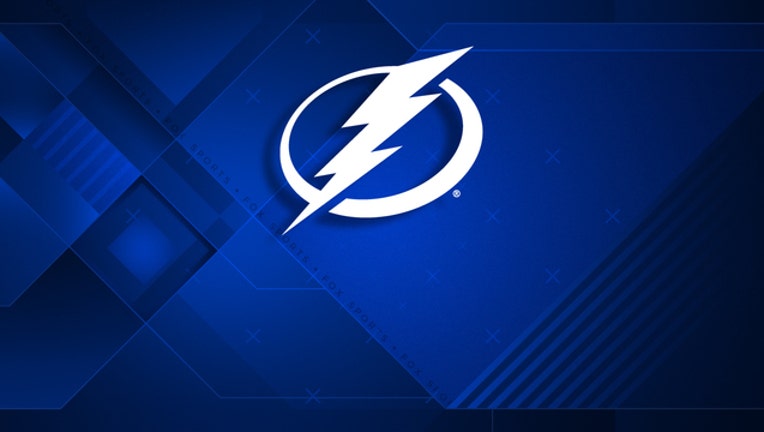 article
TAMPA, Fla. (AP) — The Tampa Bay Lightning's best stretch this season has them looking like the defending Eastern Conference champions at last.
Nikita Kucherov had two goals and the Lightning extended a season-high winning streak to five games by beating the Atlantic Division-leading Florida Panthers 3-1 on Sunday night.
"When you start stringing a few together, all of a sudden confidence starts going," Tampa Bay coach Jon Cooper said. "You win a few in a row, you think you can win every single game. The more we've won, that's what that feeling has been on the bench."
Andrej Sustr had the other Tampa Bay goal and Ben Bishop made 26 saves to help the Lightning move within five points of Florida. Bishop is 7-1-1 against the Panthers.
"We knew it was a big game," Bishop said. "It's definitely nice to beat these guys."
Nick Bjugstad scored for the Panthers. Florida is 0-2-1 since ending a 12-game winning streak. Roberto Luongo made 29 saves and became the seventh goalie to play in 900 NHL games. Luongo is 15-15-2 against Tampa Bay.
"A disappointing loss but I thought overall it wasn't that bad of a game," Florida coach Gerard Gallant said.
Kucherov opened the scoring 4:21 into the second on a shot from the right circle that beat Luongo glove side. He put the Lightning up 3-1 with an empty-netter.
"Gifted offensive player," Cooper said of Kucherov, who has 18 goals this season.
A minute after Vladislav Namestnikov skated down the slot alone and sent his in-close shot over the net, Sustr made it 2-0 with 1:30 left in the second on a rebound backhander after Jason Garrison's deflected shot went off glass above the end boards.
Bjugstad cut the Panthers deficit to 2-1 when he scored on the rebound of his own shot at 8:06 of the third.
The Panthers went 0 for 5 on the power play and have the league's worst road power-play percentage with five goals in 64 chances.
"When it's not going good, it gives the other team momentum," Gallant said.
Florida star Jaromir Jagr headed toward the locker room 7 minutes into the third but returned to play a couple minutes later. The right wing, who needs four goals to tie Brett Hull (741) for third-place on the NHL all-time list, had two tip-in tries miss the net during a third-period power play and ended up without a shot on a goal.
Lightning captain Steven Stamkos had one shot in 14:55. Seven other Tampa Bay forwards had more playing time.
NOTES: Florida D Aaron Ekblad missed his third straight game with an upper-body injury but could return late this week. ... Lightning C Brian Boyle, hurt blocking a shot Friday, sat out with a lower-body injury. ... Kucherov has a five-game point streak. ... Luongo is six away from tying Glenn Hall for sixth place on the NHL goalie games-played list.