Lightning beat Sabres again 4-1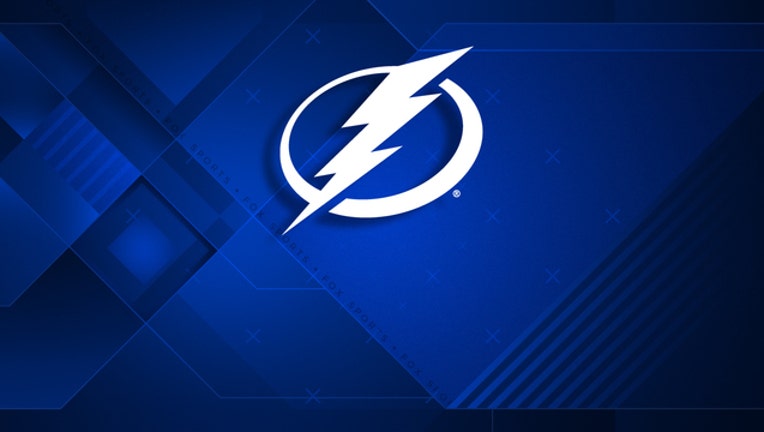 article
BUFFALO, N.Y. (AP) — Tampa Bay Lightning coach John Cooper wishes he wasn't so impressed with his team's offensive outburst on Thursday night.
Steven Stamkos, Tyler Johnson and Nikita Kucherov scored first period goals, chasing Sabres goaltender Linus Ullmark, and Tampa Bay beat Buffalo 4-1 for its seventh straight win over the Sabres.
The Lightning led the NHL in scoring last season en route to the Stanley Cup finals, but they had scored one goal or less in five of six games, all losses.
"Now when we do score, it's like, 'Holy cow boys, look what we just did,'" Cooper said. "We've got to wipe that mindset away."
Buffalo pushed back in the second with 21 shots, including rookie star Jack Eichel's fifth goal of the season.
But Tampa Bay goaltender Andrei Vasilevskiy made 20 of his 30 saves in the frame, earning first star honors in the Lightning's first multi-goal victory since Oct. 12.
"He held us in that whole period more or less," Lightning defenseman Anton Stralman said. "We just completely lost our game."
Vasilevskiy missed the first month of the season after requiring surgery to remove a blood clot near his collarbone. He said his second game back from injury was a bit of a roller coaster ride.
"First period, medium. Second period, it's hard. Third period, it's a bit easy," Vasilevskiy said. "But the last couple minutes Buffalo played very well."
Victor Hedman added an empty-net goal and the Lightning moved to 3-0 against Buffalo this season.
Stamkos scored 5:55 into the game, with Johnson netting one shortly after the midpoint of the first and Kucherov scoring with 1:40 remaining.
Chad Johnson replaced Ullmark and stopped all 10 shots he faced.
The Sabres have outshot their opponents in 10 of 13 games but are 4-6 in those contests.
Stamkos scored after beating Ryan O'Reilly's backcheck to receive a cross-ice pass from Valtteri Filppula. Stamkos put a hard snap shot past Ullmark's late-arriving glove.
"Great play by my two linemates," Stamkos said. "(Ondrej) Palat did a great job kicking it wide, go to the net, it's pretty simple hockey."
The Sabres' power play was stymied by Vasilevskiy early, with O'Reilly's slap shot kicked away. Matt Moulson was denied twice from the slot.
Later, Kucherov lifted an in-tight rebound over Ullmark, who was sprawled on the ice after losing sight of the initial shot.
"We're a lot to blame for that one," Sabres defenseman Cody Franson said. "Give them credit, they're a great team. But our missed execution in the first period put us behind the eight ball early."
Sabres coach Dan Bylsma pulled Ullmark, and then the Sabres put six shots on Vasilevskiy in the first 3 minutes of the second period.
Eichel scored when he snared Mike Weber's pass off the left boards and fended off a hook from Andrej Sustr, using Braydon Coburn as a screen to beat Vasilevskiy.
The Sabres came close to narrowing the gap on a late power play, but Tyler Ennis allowed Vasilevskiy to recover his empty net before firing wide of the goal.
Chances were few and far between for both teams in the third, but Vasilevskiy stopped David Legwand on a short-handed breakaway and then denied Eichel moments later.
"Pretty boring period but when you're up by a couple goals you take that," Stamkos said. "We did what we needed to do on the road and we have a chance to take three out of four on the road trip in the next couple days."
NOTES: Sabres D Carlo Colaiacovo missed the game with an upper-body injury. ... Tampa Bay LW Tye McGinn was scratched, while brother Jamie played on Buffalo's fourth line with Sam Reinhart and Legwand.