Miller hits 2 of Rays' 5 homers in 15-1 rout of Padres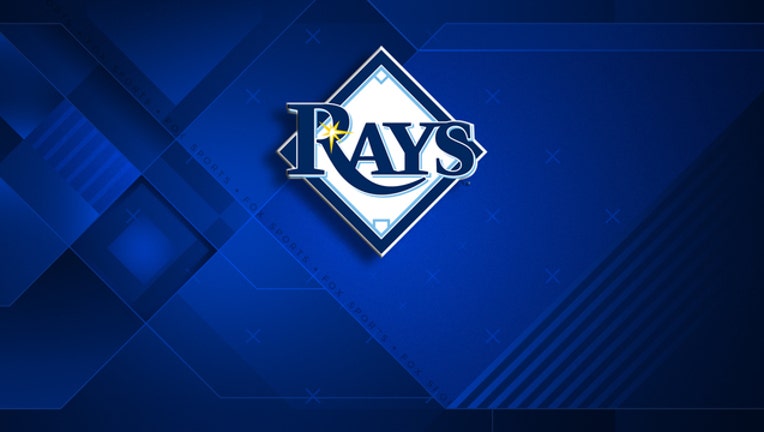 article
ST. PETERSBURG, Fla. (AP) — It's starting to look easy for Brad Miller, and more recently for his Tampa Bay Rays teammates.
Miller hit two of the Rays' five home runs in a 15-1 win over the San Diego Padres on Tuesday night.
"I'm just trying to get to the next (at-bat) and just keep my head down and try to hit as many as possible," said Miller, who has hit 10 of his career-high 24 home runs since the All-Star break.
Evan Longoria had three hits and his 27th homer while tying Carl Crawford atop the Rays' career list with his 1,235th game played.
Nick Franklin and Corey Dickerson also homered, and the Rays won their third straight.
"That was fun to watch, especially to have me in the dugout while they just keep scoring and scoring and scoring," said winning pitcher Blake Snell.
Franklin and catcher Luke Maile each had three hits and Maile drove in four runs for the Rays, who have scored 35 runs in three games, the most in club history over a three-game span.
Miller's first home run came in the fourth inning, driving in the eighth run off starter Edwin Jackson. Manager Kevin Cash said "it might have been the most impressive home run we've seen at this ballpark this year."
Miller added a two-run homer in the fifth.
Snell (4-5) struck out eight in five innings, giving up one run, five hits and four walks. Alexei Ramirez, who had two hits for the Padres, drove in their only run with a bases-loaded walk.
Jackson (3-3) gave up eight runs, nine hits and three walks in four innings.
"I take full responsibility," said Jackson, who had won his two preceding starts. "I pretty much single-handily sucked the soul out of the team."
Rays shortstop Matt Duffy left the game in the fourth inning with a sore left Achilles tendon. It was his fifth game since being activated from the disabled list with an injury to the same tendon. Duffy said the injury "is not much of a concern."
LONGO'S LONGEVITY
Longoria holds the franchise mark in a number of offensive categories including homers, RBIs and extra-base hits.
"What he's doing is remarkable," Cash said. "I don't think he could be a better face and ambassador for this organization."
DECISION TIME NEARING
The Rays plan to discuss Wednesday the next step for RHP Chase Whitley, one of two pitchers nearing a return from Tommy John surgery. Options for Whitley, who pitched six scoreless innings Tuesday night in a rehab assignment, include being reinstated from the disabled list in the coming week or continuing to build up innings in the minors. Alex Cobb is expected to complete his rehab assignment by the end of the month.
TRAINER'S ROOM
Padres: RHP Tyson Ross (right shoulder inflammation) threw 31 pitches in a simulated game. The Padres' plan is to "get him back on the mound before the year's out," manager Andy Green said . ... OF Jon Jay (fractured right forearm) is not ready to return, as determined by a CT scan. Jay has been on the disabled list since June 20.
Rays: 2B Logan Forsythe was scratched from the lineup due to back spasms. ... RHP Kevin Jepsen said he was fine one day after taking a liner by Christian Betancourt off the fingers of his right hand in the ninth inning.
UP NEXT
Padres: LHP Christian Friedrich (4-8) makes his 17th start of the season Wednesday in the final game of a nine-game trip.
Rays: RHP Chris Archer (6-16), who leads the majors in losses and the AL in strikeouts with 177, is attempting to avoid becoming the first 20-game loser since Detroit's Mike Maroth lost 21 in 2003.