No. 8 UCF has goals beyond beating archrival South Florida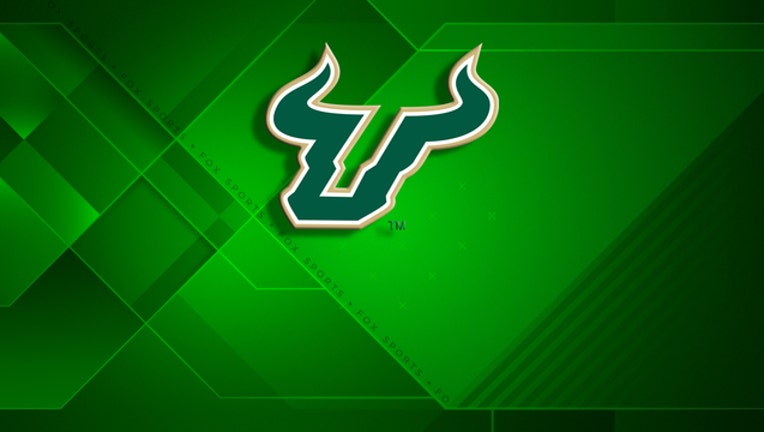 article
TAMPA, Fla. (AP) - No. 8 UCF isn't content with having the nation's longest winning streak. The Knights want more. A lot more.
The defending American Athletic Conference champions can complete a second consecutive undefeated regular season by beating intrastate rival South Florida on Friday.
Next on their list of goals is winning the AAC championship game - which they'll host on Dec. 1 - to remain in the conversation about which teams are deserving of berths in the College Football Playoff.
"From where this program's come, it's just getting started," quarterback McKenzie Milton said. "I think we're just scratching the surface and UCF is going to be good for a very, very long time."
First-year coach Josh Heupel, who inherited a team that went 13-0 but was left out of the CFP last season, agrees.
"This is the most unique story in college football in my opinion because it's continuing to build what it's going to be," Heupel said. "Blue-blood programs were built in the 30s, 40s and 50s. We're right in the midst of what's going on here."
And the rest of the country is taking notice, especially after last week's 38-13 rout of Cincinnati in a prime-time matchup capping a day in which ESPN's "College GameDay" broadcast from Orlando for the first time.
"Waking up in the morning ... turning the TV on and seeing it's in Orlando on UCF's campus on Memory Mall, that was unreal ... a childhood dream to me," senior defensive lineman Joey Connors said.
The Knights (10-0, 7-0) climbed three spots in the AP Poll this week and will face the winner of Friday's game between Houston and Memphis in the AAC title game. South Florida (7-4, 3-4) has lost four straight following a 7-0 start that propelled the Bulls into the Top 25.
"Central Florida's playing with a lot of confidence, something we don't have right now," South Florida coach Charlie Strong said.
"When you start winning, when you start playing with confidence, you feel like no one's going to beat you," Strong added. "That's what they have going on right now."
Some other things to know about the Knights and Bulls:
I-4 RIVALRY
The schools are situated about 90 minutes apart, with Interstate 4 connecting Orlando and Tampa.
The series, which USF leads 6-3, has been dubbed the "War on I-4." Since 2016, the winner has been presented with a traveling trophy that's 4-foot, 3 inches tall and weighs 160 pounds.
MEMORABLE GAME
UCF won a 49-42 thriller a year ago in Orlando. USF's Quinton Flowers had 605 yards total offense and the Bulls rallied to tie the score 42-all on the quarterback's 83-yard scoring pass to Darnell Solomon and a two-point conversion with 1:41 remaining.
The Knights went ahead for good when Mike Hughes returned the ensuing kickoff 95 yards for a touchdown.
"You had two teams evenly matched, and it came down to a kickoff return," Strong said. "If we would have covered it better, who knows what might have happened."
POTENT OFFENSE
Milton, eighth in Heisman Trophy balloting a year ago, has thrown for 2,577 yards and 24 touchdowns. UCF is sixth in the nation in total offense (528.9 yards per game) and scoring (43.6) and has scored at least 30 points in 23 consecutive games. That's the second-longest streak since 1936. South Florida did it 24 straight times from 2015-17.
USF has allowed 57, 41,35 and 27 in losses to Houston, Tulane, Cincinnati and Temple during its longest skid since 2013.
"It's a lot of home run balls for them," Strong said. "We can't allow them to take the ball and pitch it over our heads for 60, 70-yard plays. If anything, you've got to make them drive the ball and you've got to be great in the red zone."
___
More AP college football: https://apnews.com/Collegefootball and https://twitter.com/AP_Top25