Rakell's rocket in OT puts surging Ducks past Lightning, 2-1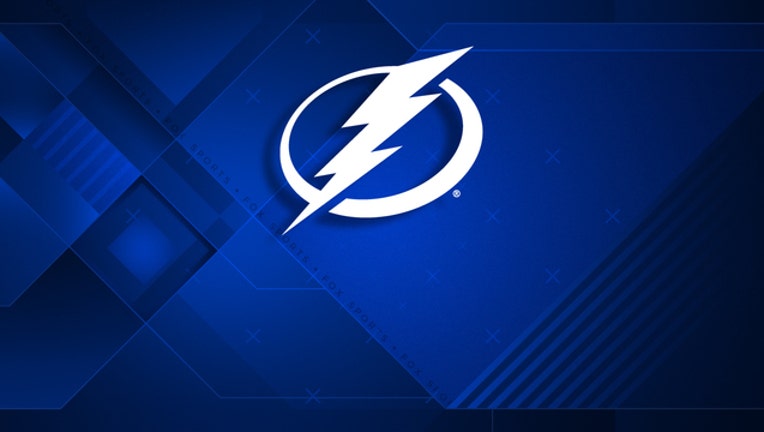 article
ANAHEIM, Calif. (AP) - The Ducks' power play was in a major slump, and 3-on-3 overtime had been a regular nightmare for an otherwise ascendant team.
Rickard Rakell put an end to both problems with one wicked swing.
Rakell scored a power-play goal off a faceoff 54 seconds into overtime, and surging Anaheim beat the Tampa Bay Lightning 2-1 on Tuesday night for its seventh win in nine games.
Rakell ripped a shot past Ben Bishop for his team-leading 19th goal in a standout season for the first-place Ducks, who earned a point for the 12th time in 13 games. Captain Ryan Getzlaf also scored his first goal at Honda Center this season, and John Gibson made 27 saves as the Ducks improved to 2-8 in overtime.
"We didn't really want to go to overtime," Rakell acknowledged. "But we were still confident. We expect we're going to win every time in overtime. When we got on the power play, I kind of had the feeling we were going to score."
Tampa Bay's Tyler Johnson took a hooking penalty in the opening minute of overtime to prevent a breakaway. Rakell collected the puck after Ryan Kesler won the faceoff, and the smooth Swede looked off Bishop in the slot before scoring on the near side his third goal in four games.
"I know it's a tough shot if you shoot it back where you came from, so I just tried to shoot it as quick as I could," Rakell said.
The Ducks have stayed on top of the Pacific Division despite a major slump for their once-excellent power play. Anaheim was in a 1-for-25 skid coming in, and Rakell's goal was just its second on the power play since Dec. 29.
Valtteri Filppula scored and Bishop made 19 saves for the Lightning, who followed up a 2-1 win at Los Angeles on Monday with another strong defensive game. Tampa Bay's four-game winning streak against Anaheim ended, but the Lightning have taken a point in 12 straight games against the Ducks.
The Lightning also thrived in their second straight game without All-Star defenseman Victor Hedman, who fell ill before Tampa Bay's game at Staples Center. Hedman had played in each of the Lightning's first 44 games, leading the club in assists, ice time and blocked shots.
Tampa Bay, which has been without high-scoring captain Steven Stamkos since Nov. 15, still put together comprehensive defensive efforts on both ends of the back-to-back set in Southern California
"(Hedman) is a big part of our team, but this started before the illness," Tampa Bay coach Jon Cooper said. "I think when you're playing great team defense and everybody is committed, it's OK to lose one guy. Naturally we don't want this to linger any farther than tonight, but we can't sit here and say, 'Poor me,' because some of our superstars are out. It happens to everybody in the league. When you're playing D as a team, good things can happen."
The Lightning slowed the high-powered Ducks with solid possession hockey in front of Bishop, who played both games. The big goalie only returned last week from a three-week absence with a lower-body injury.
"I think we deserved a lot better," Bishop said. "We had lots of chances. (Gibson) wasn't really making saves. We were just missing. Obviously, he made some good saves, but it seems like we had chance after chance, and we just couldn't really capitalize."
After a scoreless first period, the teams traded goals 21 seconds apart. Filppula banged in his seventh goal of the season on a puck that ricocheted off the skate of All-Star Ducks defenseman Cam Fowler.
Getzlaf then pounced on a turnover by Cedric Paquette and fired a long, low shot in off the post to surprise Bishop, who appeared to take his eyes off the play when Paquette skated away with the puck.
"I think (Bishop) was yelling at the ref," Getzlaf said. "I think he wanted a call."
Getzlaf improbably hadn't scored a goal in the Ducks' first 22 games at Honda Center this season, although he missed seven of them due to injury.
NOTES: Anaheim won 39 of 59 faceoffs, including a combined 33 wins by Getzlaf, Kesler and Antoine Vermette. ... The Lightning fell to 1-4-4 in the second game of back-to-backs. ... Tampa Bay D Luke Witkowski appeared in his second straight game in Hedman's place. ... Anaheim visits Amalie Arena on Feb. 4.
UP NEXT
Lightning: At Sharks on Thursday.
Ducks: Host Avalanche on Thursday.