Rays blow 2 leads and fall 7-6 to Orioles in 11 innings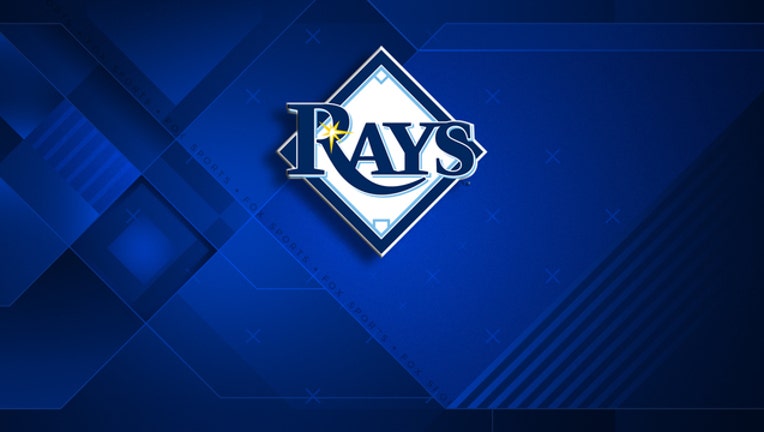 article
BALTIMORE (AP) — The Tampa Bay Rays were three outs away from a three-game sweep of the skidding Baltimore Orioles when closer Brad Boxberger walked to the mound with a two-run lead, looking for his 34th save.
Two batters later, the score was tied.
The game went into extra innings — rarely a good thing for Tampa Bay. Sure enough, Chris Davis homered on a 3-0 pitch from Matt Andriese in the 11th inning to give Baltimore a 7-6 victory Wednesday night.
Evan Longoria hit two home runs and J.P. Arencibia had a solo shot for the Rays, who blew a four-run lead before Boxberger gave away a 6-4 advantage in the ninth.
After walking Matt Wieters, the right-hander served a changeup that Jonathan Schoop slammed into the seats beyond the wall in left.
Baltimore was 0-61 when trailing after eight innings.
"You want a sweep when you can, especially in our situation," Boxberger said. "For me, not being able to hold that kind of lead is not expected. So, it's just one of those it's tough."
The Rays had made up some ground in the wild-card chase by winning the first two games of the series, but this one hurt — especially because Baltimore came into the game with a six-game losing streak and in a 1-12 slump.
Longoria consoled himself with knowing that there are worse things than winning two of three.
"We have to put some series together like we did here to give ourselves a chance in the end," he said.
In the 11th, Andriese (3-5) missed on three straight pitches before throwing one down the middle that Davis hit deep into center field. It was his second homer of the game and 38th of the season.
Andriese worked around the plate until the ill-fated pitch.
"I didn't want to give him anything good to hit, but I fell behind 3-0," the right-hander said. "I thought he would be hacking on 3 and 0 and tried to get a pitch on the outer half, but, no, it kind of ran into his barrel there."
Tampa Bay is 2-11 in extra-inning games this season.
Brad Brach (5-2), the last of seven Baltimore pitchers, tossed two hitless innings.
Tampa Bay went up 5-4 in the sixth when Arencibia and Grady Sizemore hit successive doubles off rookie Mychal Givens.
Longoria added a solo drive off Darren O'Day in the ninth. It was his second multihomer game of the season and 15th of his career.
But Boxberger couldn't hold the lead, and Tampa Bay's modest three-game winning streak ended.
Although the scoring didn't begin until the third inning, there was plenty of excitement early. Steve Pearce robbed Brandon Guyer of a first-inning homer with a leaping catch at the wall in left, and Adam Jones threw out Logan Forsythe trying to score on a single to center in the second.
Tampa Bay went up 4-0 in the third, the key blows a solo shot by Arencibia and a two-run drive by Longoria, his 200th home run. It was the second homer in two games for Arencibia, who didn't have any this season before Tuesday night.
Baltimore pulled even in the bottom half. Manny Machado hit an RBI single and scored on a double by Gerardo Parra before Davis capped the uprising with a two-run drive to center.
The four runs were more than the Orioles scored in each of their previous six games.
TRAINER'S ROOM
Rays: OF Steven Souza Jr. (left hand fracture) will take batting practice with the team for a few days, then go on a short rehabilitation stint with Triple-A Durham before possibly rejoining the team, manager Kevin Cash said. ... CF Kevin Kiermaier returned after missing Tuesday's game with a right ankle sprain.
Orioles: RHP Miguel Gonzalez will miss time with shoulder inflammation and tendinitis, but said he was "excited" that an MRI showed no structural damage.
ON DECK
Rays: After taking Thursday off, the Rays send Jake Odorizzi to the mound Friday night to start a three-game series at Yankee Stadium.
Orioles: Baltimore gets Thursday off before launching a three-game series in Toronto on Friday night.