Rays give up 4 in ninth, lose to Yankees 4-1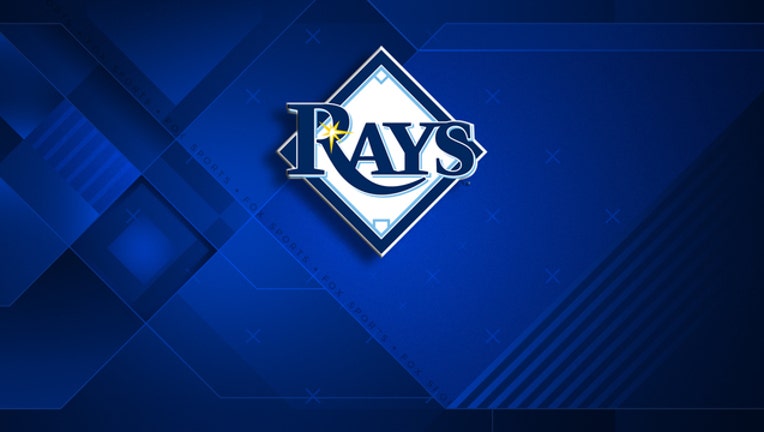 article
ST. PETERSBURG, Fla. (AP) — Tampa Bay Rays closer Brad Boxberger was one out away from his 35th save Monday night before giving up four runs to the New York Yankees and taking his 10th loss.
"I just kind of lost control there for a couple pitches and I definitely can't do that with the lineup they have," said Boxberger after the 4-1 loss.
After a walk to Brett Gardner, Alex Rodriguez had a tying, two-out RBI double to tie Craig Biggio for 21st place all-time with his 3,060th hit. Brian McCann was intentionally walked, then Slade Heathcott hit a three-run homer for the Yankees, who moved within three games of AL East-leading Toronto, which was idle.
The Rays dropped to a season-high five games under .500 at 69-74 and fell into fourth place.
Erasmo Ramirez held the Yankees hitless until Carlos Beltran led off the eighth with a hot shot that took a short-hop off first baseman Richie Shaffer and went into right field.
In the bottom half Tampa Bay snapped a scoreless tie, ending its 21-inning run drought on Logan Forsythe's RBI double.
The Yankees, though, rallied in the ninth off Boxberger (4-10), who has six blown saves along with his 10 losses, most by any major league reliever this year.
Caleb Cotham (1-0) got the final out in the eighth for his first big league win before Andrew Miller pitched the ninth to pick up his 33rd save.
Ramirez allowed just the one hit, walked two and had six strikeouts in 7 2-3 innings.
"For him to pitch a gem like that against one of the best scoring teams right now is pretty incredible," Boxberger said.
Ramirez said he was not disappointed to be taken out in the eighth inning of a 0-0 game.
"You got the pitch count up and you start getting tired, you've got a good bullpen. It's time to use the bullpen," he said. "I was happy to get to the seventh and keep the ballgame right there, give a chance to the team."
Rays manager Kevin Cash said Boxberger will stay in the closer role until further notice.
"We're not going to make any irrational decisions after a tough loss," Cash said. "Brad Boxberger has to be good for us. He knows that, and he's been good for us. We're not going to go where we need to be without him pitching in big innings for us."
CC Sabathia had a strong start for the Yankees, giving up three hits over 6 2-3 scoreless innings. He worked out of a bases-loaded, one-out jam in the second.
The Yankees had two baserunners through the seventh. Rodriguez walked with two outs in the fourth and Gardner drew another walk to start the seventh.
NOT MUCH RELIEF
Boxberger's 10 losses extended a club record for relievers and matched the most by a major leaguer in the last 10 seasons. The last reliever to lose more was Scot Shields of the Los Angeles Angels in 2005 (11). Boxberger is the first pitcher to have 10 losses and 30 saves in the same season since Jose Jimenez of Colorado in 2002 (10 losses, 41 saves).
TRAINER'S ROOM
Yankees: Manager Joe Girardi said CF Jacoby Ellsbury, in a 1 for 29 slide, is physically fine. "He feels pretty good," Girardi said.
Rays: Reliever Jake McGee (left knee) threw his third bullpen and will need at least one more before getting in a simulated game. "We'll see how the knee bounces back tomorrow," he said.
UP NEXT
Yankees: Girardi said RHP Adam Warren (6-6, 3.29) will be able to throw around 65 pitches in a spot start Tuesday night.
Rays: RHP Jake Odorizzi (7-8, 3.21 ERA), Tuesday night's starter, has the second lowest run support in the AL.