Rays, Mariners swap 6 players in 1st notable offseason trade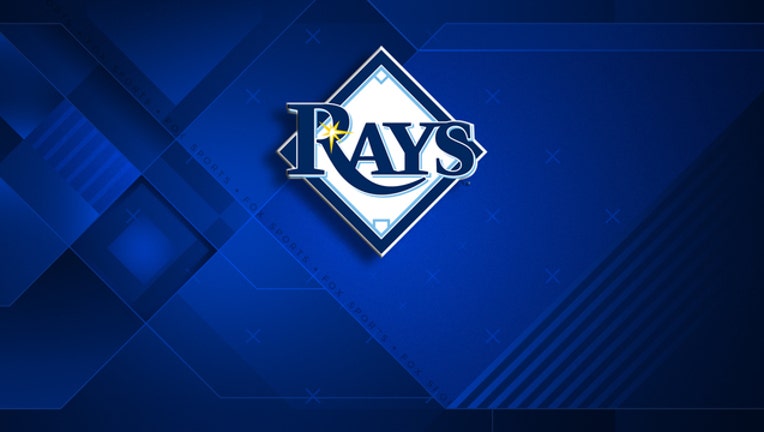 article
SEATTLE (AP) — The Seattle Mariners and Tampa Bay Rays didn't wait long to pull off the first significant trade of the offseason.
Four days after the World Series ended, the teams completed a six-player swap Thursday night. Seattle sent infielder-outfielder Brad Miller, first baseman Logan Morrison and pitcher Danny Farquhar to Tampa Bay for pitchers Nathan Karns and C.J. Riefenhauser, and minor league outfielder Boog Powell.
Miller, Morrison and Farquhar played extensive roles with the Mariners last season, but won't be part of the club's future under new general manager Jerry Dipoto and manager Scott Servais. Dipoto said discussions with Tampa Bay began right after the conclusion of the regular season and less than two weeks after Dipoto took the job.
"We've talked to the Rays pretty consistently close to the last four weeks," he said.
Tampa Bay gets experienced players, while Seattle is banking on potential.
Morrison played in a career-high 146 games last season, hitting .225 with 17 homers. Miller was used nearly as much, playing in 144 games that included a mix of middle infield and outfield positions as the Mariners struggled to find a set spot for his athleticism.
Tampa Bay president of baseball operations Matt Silverman said two of the team's offseason priorities were the middle infield and left-handed hitting.
The Rays had been looking at Miller for some time and view him as a shortstop, all but assuring free-agent incumbent Asdrubal Cabrera will not return. Morrison will be used in a variety of positions, but adding a left-handed bat was the attraction.
Farquhar bounced between the Mariners and the minors last season as he struggled to regain his previous form. Farquhar was 3-1 with a 2.66 ERA in 2014, but slipped to 1-8 with a 5.12 ERA in 43 appearances last year.
"We feel even better about the talent we'll have on the infield next year," Silverman said. "We feel better about our lineup vs. right-handed pitching, especially, and about the general balance on our roster."
Silverman said parting with Karns was made easier by the emergence of former Seattle pitcher Erasmo Ramirez and the expected returns of Matt Moore and Drew Smyly from injuries.
Seattle hopes the trade will pay off for years to come, with Karns and Powell the big pieces arriving.
Karns will jump into Seattle's rotation after starting 26 games last season for the Rays, going 7-5 with a 3.67 ERA. He led American League rookies in innings pitched and strikeouts and will keep Seattle from having to search for a free-agent addition to its rotation.
"I don't think we had a complete starting rotation to begin with, so this is addressing a need," Dipoto said.
Dipoto might be most excited about what Powell could provide in the future.
The 22-year-old Powell hit .295 with a .385 on-base percentage, 40 RBIs and 61 walks while splitting last season between Double-A Montgomery and Triple-A Durham. Dipoto views Powell as a future leadoff hitter, and he will be given a chance to make the major league club in spring training.
"The thing that appeals to us the most about Boog is the top-of-the-lineup skill set," Dipoto said. "The patience, the (hitting ability) and the speed are really attractive to us as well as the athleticism in the outfield."
Powell, no relation to the former Baltimore Orioles slugger by the same name, was suspended 50 games in July 2014 after testing positive for an amphetamine. He was playing in the Class-A California League at the time.
Last winter, Powell was traded from Oakland to Tampa Bay along with John Jaso in the deal that sent Ben Zobrist and Yunel Escobar to the Athletics.
___
AP Sports Writer Fred Goodall in St. Petersburg, Florida, contributed to this report.