Rays shut down Yankees for 6-1 victory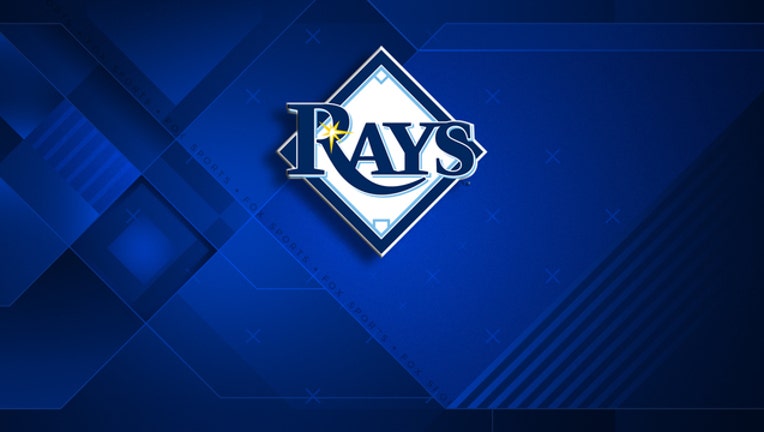 article
NEW YORK (AP) - Brandon Lowe went through his first 100 minor league games this season without a clue of what a slump felt like.
Tampa Bay's 24-year-old rookie got a quick dose of it in the majors.
Wednesday night's starter, Jake Faria, even joked that Lowe was nearing Stephen Vogt's major league record of 0-for-32 hitless at-bats to start a career.
Lowe then hit a run-scoring single his first time up and two at-bats later knocked in another run, and the Rays beat the New York Yankees 6-1 on Wednesday night.
"Finally I can move past that huge obstacle of the first hit and I can finally relax and settle in," Lowe said after snapping out of his 0-for-19 slump.
He hit .297 with 22 homers and 76 RBIs in Double-A and Triple-A before he was called up to the majors Aug. 4.
Mallex Smith hit a two-run homer, and Kevin Kiermaier, who was mired in a 4-for-46 slump in August, had two hits, scored a run and drove in one for the Rays, who have won seven of their past nine games against New York.
The Yankees wasted their best chance in the fourth inning when Faria left the game with runners on first and second and one out.
Chaz Roe came in and hit Neil Walker to load the bases. He struck out Austin Romine and escaped the inning when a replay challenge overturned Ronald Torreyes' single into an inning-ending groundout.
"We created some traffic. It makes it tough when you're kind of behind the 8-ball and not just down a run or two," Yankees manager Aaron Boone said. "But yeah, one big hit certainly in that inning, maybe things are a little bit different."
Reliever Ryan Yarbrough (11-5) then entered and was credited with the win after shutting down the Yankees, allowing only two runners in scoring position over four scoreless innings. He allowed only two hits and struck out three.
New York went 0-for-9 with runners in scoring position.
"Anytime you fall behind early, it can be frustrating, deflating, and we just weren't able to climb back in it tonight," left fielder Brett Gardner said.
Tampa Bay took advantage of an ineffective Luis Cessa (1-3), who was recalled from Triple-A before the game to make a start in place of an injured CC Sabathia.
Lowe hit a blooper to left field to drive in Kiermaier to put the Rays ahead 1-0 in the second inning.
After Miguel Andujar hit his 19th homer of the season to tie it at 1 in the bottom of the second, Tampa Bay made Cessa pay for his lack of execution.
The righty loaded the bases on back-to-back singles to start the third inning before walking the next batter. Cessa then struck out Joey Wendle, but a hard fielder's choice grounder by Ji-Man Choi gave the Rays a 2-1 lead.
Kiermaier then singled to center, extending the lead to 3-1.
Smith's one-out, two-run blast to right field in the fourth ended Cessa's night as the Rays went up 5-1.
Lowe's single to right field made it 6-1 in the fifth.
Cessa allowed five runs, seven hits, walked a pair and struck out four over 3 1/3 innings. He was optioned back to Triple-A after the game.
Faria made his first start since May 22 at Boston, when he suffered a left oblique strain. He fared pretty well before he was pulled in the fourth inning. He allowed one run, three hits and walked two and struck out two.
"Chaz came in, yeah he hits Walker, but comes in, shuts it down, picks me up and then Yarbs just mowing down a really good lineup for the next four innings," Faria said.
RETURN OF TORREYES
Torreyes, a popular backup, was inserted into the starting lineup two days after he was recalled from Triple-A Scranton/Wilkes-Barre. He started at second base in place of rookie Gleyber Torres and went 0-for-4.
TRAINER'S ROOM
Rays: OF Tommy Pham (fractured right foot) went 3-for-4 with a home run, two RBIs and two runs scored in a rehab game with Class A Hudson Valley, who were playing just a borough away at Staten Island, home of the Yankees' affiliate. Pham, who has been on the disabled list since Aug. 3. was activated from the DL after the game and Faria was sent to Triple-A Durham.
Yankees: To make room for Cessa on the roster, RHP George Kontos was designated for assignment before Wednesday's game. He made his season debut with the Yankees on Monday, pitching 1 2/3 scoreless innings in the loss against the Mets. ... Boone has seen some improvement with Aaron Judge's fractured wrist. The slugger took some swings in a pool earlier during the day. "I would say there's been significant improvement over the last couple of days," Boone said. "So I feel we're getting close to that point where, hopefully, he has a bat in his hand again."
UP NEXT:
Rays: LHP Blake Snell (13-5, 2.18 ERA) makes his second start after returning from the 10-day disabled list because of left shoulder fatigue. Snell faced Toronto in his previous start and was perfect through five innings before he was pulled from the game.
Yankees: Masahiro Tanaka (9-3, 4.08) makes his 20th start of the season. He lost his previous start against Texas last Friday.
___
More AP baseball: https://apnews.com/tag/MLBbaseball and https://twitter.com/AP_Sports