Souza's homer in 9th lifts Rays over Brewers 2-1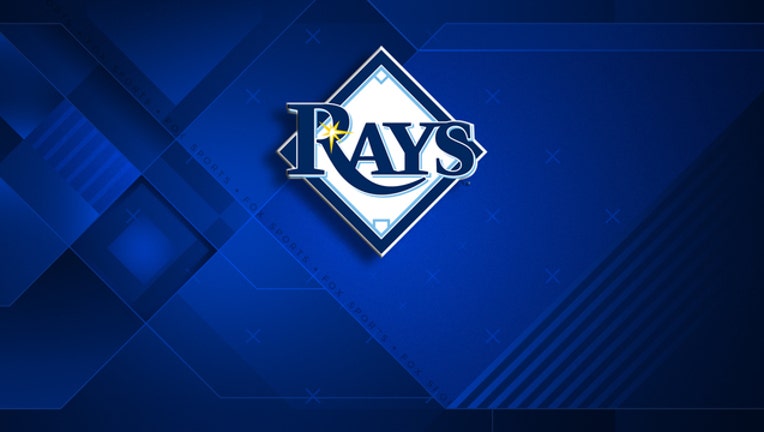 article
ST. PETERSBURG (AP) - Steven Souza Jr.'s game-ending home run saved the run-starved Tampa Bay Rays from a three-game sweep.

   "That's the beauty of having guys who hit homers," said pitcher Chris Archer after Sunday's 2-1 win over the Milwaukee Brewers. "At any point it can change. This went in our favor and it was very, very exciting."

   Souza hit his 24th homer off reliever Jacob Barnes to enable the Rays to salvage a win in a series in which they scored only two runs. It was Souza's first walkoff homer with the Rays, and the Rays' first in more than three years.

   Their only other run of the weekend came earlier in the game on a double play.

   "Unfortunately in this series, we just couldn't get that big knock," Souza said. "But it was great to come through."

   Most of the game was a pitchers' duel between Archer and Jimmy Nelson of the Brewers, who are having their own problems producing runs. The Brewers have scored only 20 runs in their last nine games, five of which they won.

   "Our pitching staff is doing a great job. You can't expect them to be absolutely perfect," said Milwaukee manager Craig Counsell. "We've got to find a way to put some runs on the board and give them a little more room for error."

   The loss cost the Brewers a chance to move into first place in the NL Central. They started the day a half-game behind the Chicago Cubs.

   Tommy Hunter (1-2) got the win for the Rays, who remained 5 1/2 game behind first-place Boston in the AL East and in the middle of a big pack of wild-card hopefuls.

   "That's a pretty big win for us," Hunter said. "Hopefully it's a catalyst and we can get on a roll."

   Barnes (3-3) threw only two pitches in relief of Nelson, who gave up one run on six hits while striking out nine in eight innings.

   The Rays ended a string of 21 scoreless innings in the second, taking a 1-0 lead after loading the bases with none out. Logan Morrison, who had led off the inning with a single, scored when Wilson Ramos hit into a double play.

   The Brewers tied it in the sixth on Orlando Arcia's 11th home run, the only run off Archer. It was the second homer and fourth extra-base hit of the series for Arcia, who is hitting .322 with eight homers in his last 70 games.

   Archer gave up one run on three hits while striking out seven in six innings.

   K FESTIVAL

   The major league team leaders in strikeouts combined for 60 in the three-game series, including 18 in Sunday's finale. There was at least one strikeout in each of the 26 complete innings except for the sixth inning of the Brewers' 3-0 win on Saturday night.

   TRAINER'S ROOM

   Brewers: 3B Travis Shaw, who left Saturday's game in the second inning after being struck in the neck by a throw, entered Sunday's game as a first-inning replacement for Domingo Santana after Santana was hit on the right wrist by a pitch.

   Rays: CF Kevin Kiermaier, who has missed 51 games with a hip fracture, worked out at Tropicana Field in the hopes of returning to a rehab assignment this week.

   UP NEXT

   Brewers: LHP Brent Suter (2-2) will face RHP Ervin Santana (12-7) at Minnesota on Monday night in the first of four straight against the Twins, the Brewers' final interleague games of the season.

   Rays: A nine-game homestand continues Tuesday night with RHP Austin Pruitt (6-2) making his fourth major league start against LHP Chris Sale (13-4) and the Boston Red Sox.