Stamkos has 3 points, Lightning beat Islanders 4-1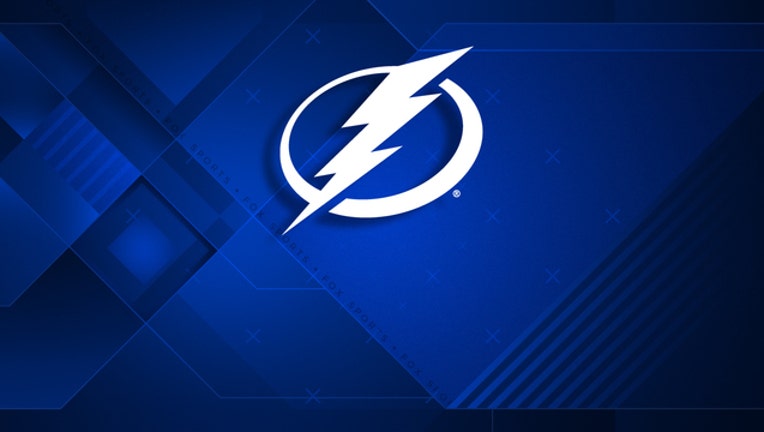 article
TAMPA, Fla. (AP) — The Tampa Bay Lightning used the power play to extend their recent dominance over the New York Islanders.
Steven Stamkos had a goal and two assists, Andrei Vasilevskiy made 31 saves and the Lightning beat the Islanders 4-1 on Thursday night.
The Lightning went 2 for 6 on the power play, and New York failed to score on its one chance.
"The power play helped us out, kick-started it," Tampa Bay coach Jon Cooper said.
Nikita Kucherov, Tyler Johnson and Brian Boyle also scored for the Lightning, who have outscored the Islanders 10-2 in winning the first two games of the season series.
Tampa Bay also beat the Islanders in five games during the second round of last season's playoffs.
"They're a good hockey team," New York center John Tavares said. "We just haven't played to a level that we need to have success against them."
The Islanders got a goal from Andrew Ladd.
Stamkos opened the scoring by beating Jaroslav Halak from the left circle on a power play 8:03 into the game. The star center has 111 career power-play goals with Tampa Bay, one shy of Vincent Lecavalier's team record.
It was just the fifth time in 14 games that the Lightning scored first.
"That's something we've discussed," Stamkos said. "For sure, we've got to start games better."
New York was called for all three penalties in the first period, on undisciplined infractions for elbowing, cross-checking and high-sticking.
"You have to work as a unit of five, and at the end of the day you just have to find a way to do it," Islanders coach Jack Capuano said of New York's 25th-ranked short-handed success rate.
Kucherov also scored from the left circle 3 minutes after Stamkos' goal to make it 2-0. Victor Hedman got his 188th career assist to become the franchise leader for defensemen.
Halak was pulled and replaced by Thomas Greiss 2:50 into the second after Johnson scored from the left circle on Tampa Bay's fourth power play. Halak allowed three goals on 16 shots.
"There's no secret," Tavares said. "The amount of penalties we take, it's really putting us in a tough spot."
Shortly after Vasilevskiy made a strong save on Casey Cizikas during a 4-on-1, Ladd pulled New York to 3-1 midway through the second.
Boyle scored early in the third.
NOTES: The Islanders host Tampa Bay on Monday night to complete the three-game season series in a 14-game span. ... Stamkos has 13 goals and 29 points in 27 games against the Islanders. ... Tampa Bay LW Jonathan Drouin missed his fourth straight game after taking a hit to the head Nov. 1 from Islanders D Calvin de Haan. ... The Islanders returned forward Mathew Barzal to Seattle of the WHL.
UP NEXT
Islanders: Wrap up a two-game southern swing Saturday night at Florida.
Lightning: Complete a two-game homestand Saturday night against San Jose.