Stamkos, Kucherov lead Lightning past Red Wings 3-2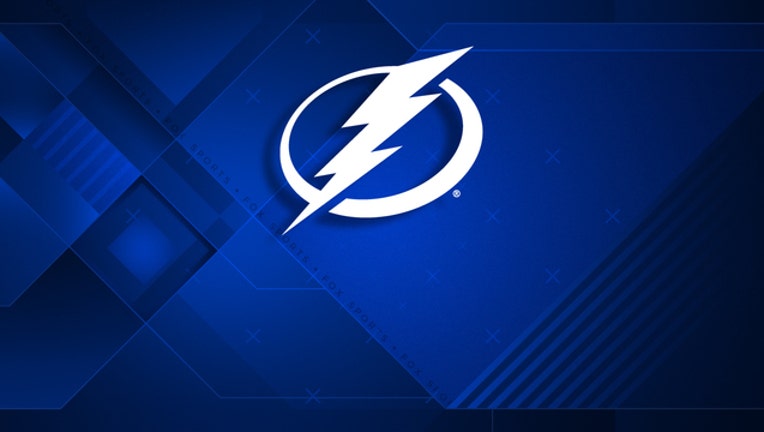 article
TAMPA, Fla. (AP) - Steven Stamkos and Nikita Kucherov are piling up points to help the Tampa Bay Lightning get off to their best start ever.
The Tampa Bay stars became the seventh set of teammates in NHL history to start the season with point streaks of at least 11 games, and the surging Lightning beat Detroit 3-2 on Thursday night. It was the Red Wings' sixth straight loss.
"It's icing on the cake right now," Stamkos said. "It's pretty cool to be part of a stat like that but no one remembers those things. Years from now it's what the team did that year."
Kucherov got his 12th goal in the first period, and setup Stamkos' power-play goal from the low left circle that put Tampa Bay (9-1-1) up 2-1 at 6:22 of the third.
"They're exceptional players," Lightning coach Jon Cooper said. "Two that rise to the top."
The previous season that teammates had a season-opening point streak of 11 or more games was 1992-93 when Buffalo's Dave Andreychuk and Pat LaFontaine, Kevin Stevens, Ron Francis and Mario Lemieux from Pittsburgh, and Boston's Joe Juneau and Dmitri Kvartalnov all accomplished the feat.
Stamkos and Kucherov also tied Martin St. Louis' team season-opening point streak set in 2009-10. The duo have combined for 40 points.
Tampa Bay's Andrei Vasilevskiy made 29 saves in his 100th NHL game and 50th win (50-33-8).
Frans Nielsen had two goals and Jimmy Howard stopped 35 shots for the Red Wings (4-6-1). Detroit has lost nine straight games against Tampa Bay.
"We're not good enough to win games, and that's why we've lost six in a row," Detroit center Henrik Zetterberg said.
After Brayden Point made it 3-1 at 17:04, Nielsen cut the deficit to one on the power play with 1:49 to play.
Nielsen opened the scoring during a short-handed 2-on-1 at 14:18 of the first. The Red Wings have just four first-period goals this season.
Two minutes after Nielsen's goal, Kucherov tied it at 1 from the top of the right circle during a power play setup by a too many men on the ice penalty on Detroit.
"It shouldn't happen," Zetterberg said of the team penalty.
Tampa Bay's top-ranked NHL power play went 2 for 6. Detroit converted one of five chances.
Vasilevskiy made strong saves on Zetterberg in both the first and second periods, while Howard had a nifty glove save on Kucherov's shot midway through the second.
NOTES: Vasilevskiy is 5-0-0 against the Red Wings. ... Detroit LW Andreas Athanasiou, who agreed to a one-year contract Oct. 20, was in the lineup for the first time. He played 12:07 and had three shots. ... Tampa Bay C Cedric Paquette (upper-body injury) missed his fourth straight game and is expected to be out two more weeks.
UP NEXT
Red Wings: Complete a three-game trip Saturday night at Florida.
Lightning: Host Anaheim on Saturday night.