Strawberry Crest baseball player preparing for MLB Draft
DOVER, Fla. - Strawberry Crest shortstop Arjun Nimmala is about to hit it big. The 17-year-old is on Major League Baseball's draft radar. He's talked with all 30 teams. 
"They love him," Strawberry Crest head baseball coach Eric Beattie told FOX 13 Sports. "They love his athletic ability. They love his personality. He has fun out on the field. Then his age. He's probably, potentially going to be the youngest player picked in the draft this year. Could potentially go on top half of the first round. They like him. There's a lot to like about him."
Nimmala eats, sleeps, and dreams baseball and is a workaholic around the field. Despite being considered one of the best high school players in the country, he's always thinking about what he can do to get better. 
"I feel like a lot team teams project like good power hitter, good hitter," said Nimmala. "I feel if I stick at shortstop as a defensive player. I feel I can steal a few bags. I can do all of that everything together. I just got to keep working and keep getting better. That's what I think of myself and hopefully that's what they think of me."
RELATED: IMG's dynamic baseball duo hopes to finish senior year undefeated and earn a national title for academy
Nimmala doesn't have a baseball pedigree. His parents never played the game, and they moved to the US from India in 2002. Nimmala grew up in Valrico learning to love the game pushed by his younger brother Akhil, who is still playing with him at Strawberry Crest. 
"I credit a lot of my success to him and vice versa," said Nimmala. "We're just going to keep getting better and having him has just made me a lot better."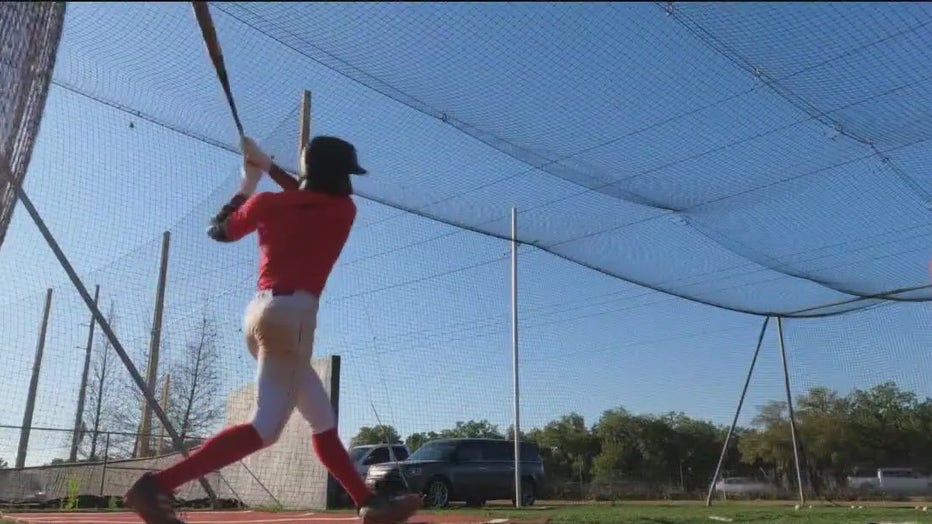 When the MLB Draft rolls around in June the Bay Area may be fortunate to have two infielders selected in the first round with Mitchell High's Aiden Miller and Nimmala projected to be drafted early. When Nimmala's name is called, he will be making history as the first player from Strawberry Crest drafted out of high school.
"That would mean the world," said Nimmala. "Strawberry Crest is fairly a new school, but just to be able to represent Strawberry Crest and everyone here. Just knowing that I grew up with them, and they had a big impact on me. Just be able to represent them and show that to the world is going to mean a lot to me."
His coach played in the Boston Red Sox organization and saw talent in Nimmala when he was just 12 years old.
READ: XFL draft: Quinton Flowers, former USF football star, drafted as running back
"He was a special player back then, said Beattie. "A little skinny guy that when the ball came off his bat and when he moved you knew he was something special."
Nimmala's focus is on helping Strawberry Crest win its first State Championship, but he admits he has thought about what it's going to be like come Draft Day in June. 
"I can tell you it's going to be amazing, said Nimmala. "It's everything I've really dreamed about. I've always told myself I wanted to get drafted and play Major League Baseball. Just to be there is something I really want to happen so badly. If that happens, hopefully that happens it's going to be an amazing experience because I'm going to live it to the fullest."