Theodore's goal with 2.3 seconds left lifts Vegas over Tampa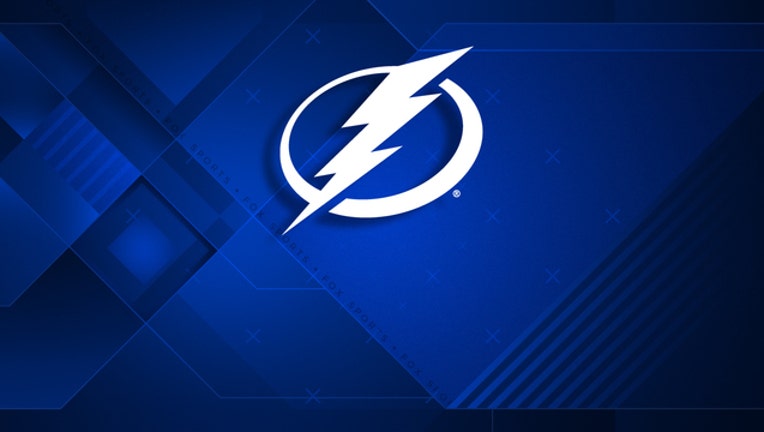 article
LAS VEGAS (AP) - The latest unlikely star in this charming debut for the Vegas Golden Knights began the season in the minors with the Chicago Wolves of the American Hockey League.
Shea Theodore snapped a tie with 2.3 seconds left and Vegas scored four power-play goals Tuesday night, ending Tampa Bay's seven-game winning streak with a 4-3 victory over the NHL-best Lightning.
"I wasn't sure how much time was left. I knew it was ticking down, but to have two seconds left to win, that was big," the 22-year-old defenseman said after his 18th NHL game of the season. "I saw a good battle down low from our guys, the puck came up and across, I was just trying to shoot as hard as I can, anywhere I could."
It was Vegas' third straight win and seventh in eight games. This one came against the top team in the league - Tampa Bay leads the NHL with 50 points.
The expansion Golden Knights are 14-2-1 at home, tying them with Washington and the New York Rangers for the most home wins in the NHL.
"We were playing the best team in the league as far as I'm concerned," Vegas coach Gerard Gallant said. "They played a hell of a game. It was a good game back and forth. I don't think it was their best game, obviously. They had a few days off and they're at the end of a road trip. To our team's credit, we played fast, we played quick and that's how you've got to play against these guys."
Erik Haula, James Neal and Jonathan Marchessault also scored for Vegas, while Marc-Andre Fleury stopped 35 shots.
"We're having a lot of fun. We're confident in each other," said Haula, who extended his point streak to seven games. "All night tonight I felt like we kept pushing. They're a phenomenal hockey team, and I thought we played really well 5-on-5. We kept going after them. Every single line was playing great."
The Lightning, who wrapped up a four-game road trip against Western Conference foes, dropped to 12-2-0 against teams from the West.
Victor Hedman, Steven Stamkos and Vladislav Namestnikov scored for Tampa Bay, and Andrei Vasilevskiy made 32 saves.
"Special teams, in the end, comes back to bite you," Tampa Bay coach Jon Cooper said. "When you give a team four power-play goals, it's tough to get those points. We just missed assignments. Our penalty kill up until the last couple of games has been pretty darn good."
With the game tied 2-all after two periods, Haula gave Vegas its first lead early in the third when he deflected Theodore's shot from the point past Vasilevskiy.
Hedman tied it with less than four minutes left, sneaking one past Fleury from the circle.
Tampa Bay's Braydon Coburn was called for holding the stick against Neal with 24 seconds to go, giving Vegas the man advantage. After jarring the puck loose from the corner, Haula fed Marchessault up top, and he went cross-ice to find Theodore, who rifled a slap shot past Vasilevskiy for the game-winner.
"I thought he was outstanding. ... Defensively he made great plays, he had some time in the PK, obviously in the power play he was excellent, he moved the puck," Gallant said about Theodore. "And that's what we talked about: Shea, when he got called back up, it's all about confidence for him and playing better defense and I think we're seeing real good results right now."
NOTES: Fleury is two games shy of 700 in his career. ... Stamkos has at least one point in 24 of 33 games this season. ... Marchessault got his 50th NHL goal and 100th point. ... Tampa Bay, which went 2 for 4 on the power play, came into the game ranked first in the league at a 27.4 percent clip with the man advantage.
UP NEXT
Lightning: Host the Ottawa Senators on Thursday.
Golden Knights: Host the Washington Capitals on Saturday.
___
More AP hockey: https://apnews.com/tag/NHLhockey