Winston: I just have to get better every week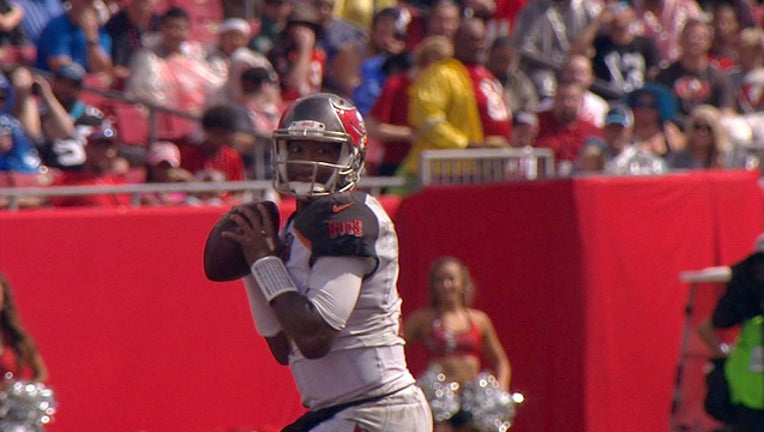 article
TAMPA (FOX 13) - It was turnovers that sent the Bucs on a downward spiral last week.
"Bottom line, we (have to) quit turning the ball over and give ourselves a chance to win," said Bucs offensive coordinator Dirk Koetter.
Five turnovers equaled 27 Panthers points. Jameis Winston threw four of them.
"You know, my job is just to protect the football. I just (have to) do a better job of protecting it," said Winston.
Four interceptions are too many. Just ask Koetter's better half. 
"My wife told me that when I went home -- 'You gotta quit turning it over,'" he said. "Yeah, OK, I know. We gotta quit turning it over. There's reasons for turnovers, some more easily fixable than others.
"Sometimes they make good plays. Thomas Davis made a great play on that interception," continued Winston. "There's so many ways that you can sum up an interception, but at the end of the day, you just (have to) limit those, their opportunities to make that play and try to protect it a little more."
Winston is tied for most interceptions thrown so far this season with Colts quarterback Andrew Luck. They both have thrown seven picks each.
Instead of focusing on the turnovers, the Bucs are looking at all the positive progressions they have made from week to week.
"We had our best day on third down, our first day over 50-pecent on third down," said Koetter. "Our first day over 55-percent in the red zone. Three out of five touchdowns in the red zone. We are making progress. Unfortunately turnovers wipe everything else out."
Turnovers change games. It slows down a fast start.
You don't have to remind Winston of that. The rookie takes responsibility for his bad judgment, and says there's only one way to improve this week against the Jaguars.
"Just decision-making," said Winston. "That's one thing we [take] pride [in] here is just making good decisions and winning the turnover ratio. Obviously last game wasn't what we expected. I just have to get better every week."
"We have a rookie quarterback and he's playing inconsistent," added Koetter. "What's the next news flash we're going to send? That's where we're at."