Tropical Storm Fred expected to form; may approach Florida
TAMPA, Fla. - Forecasters have begun to issue advisories on a developing tropical storm that is expected to eventually track towards Florida.
As of Monday evening, the National Hurricane Center says the area known as Potential Tropical Cyclone Six will likely become Tropical Storm Fred as it passes the Lesser Antilles. After that, it will move across the northern Caribbean and be in the general vicinity of Florida by next weekend. 
Tropical Storm Watches were issued for the U.S. Virgin Islands, Puerto Rico, Culebra, and Vieques and then were upgraded to Tropical Storm Warnings in the National Hurricane Center's 11 p.m. update Monday.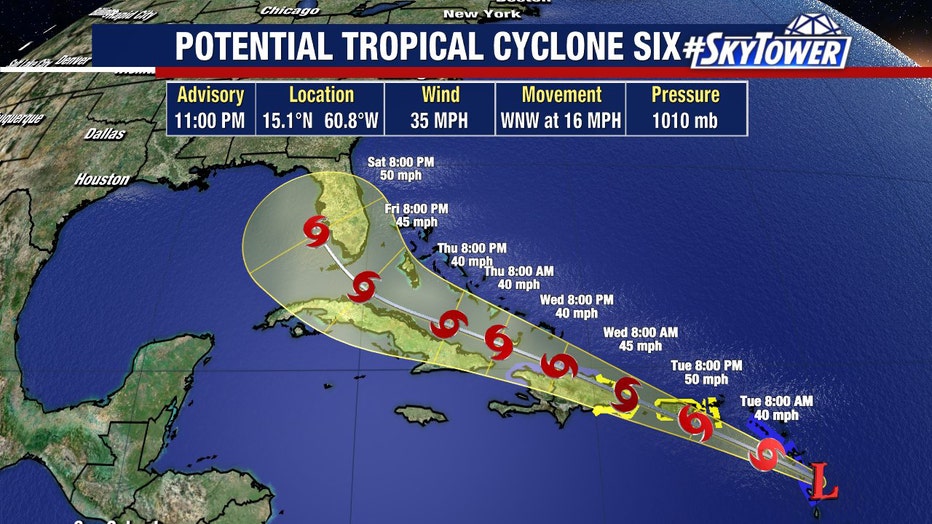 Potential Tropical Cyclone 6 Monday 11 p.m. update
Beyond increased rain chances for parts of the state, it's too early to speculate about any possible impacts. With land interaction, dry air, and some pockets of higher wind shear to contend with at times, it may simply be a slug of moisture as it approaches Florida.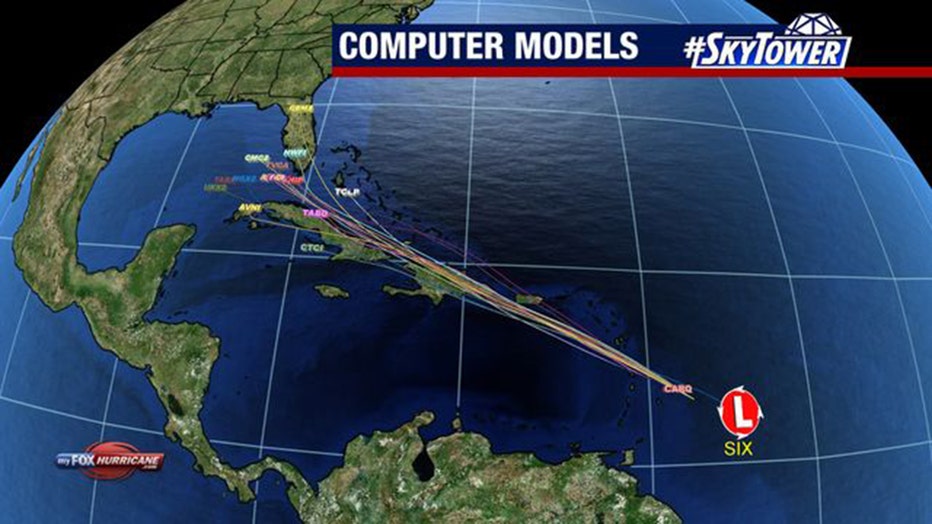 "For now, we continue to keep a close eye on it and will keep you apprised of any development in the coming days," FOX 13 meteorologist Tyler Eliasen said.
"Fred" is the next name on the list of 2021 tropical storm names.
LINK: More maps and models on MyFoxHurricane.com
A second area of interest is further east and only has a 10-percent chance to develop in the next two days.