Irma information: Pasco County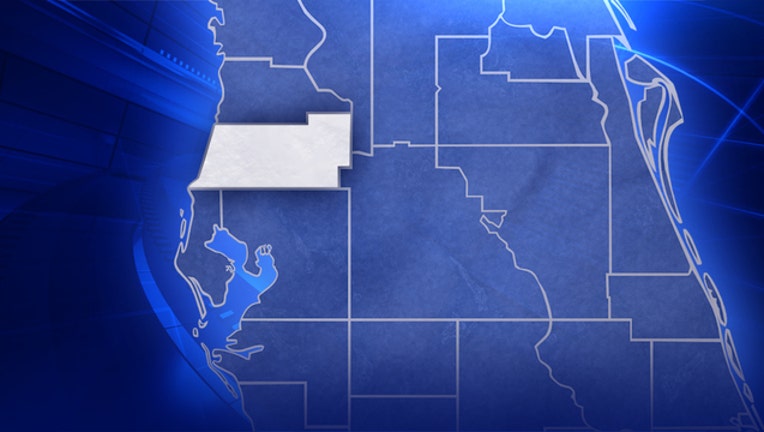 Ongoing updates for Pasco County residents as Hurricane Irma impacts Florida.
You can get information directly from the Pasco County EOC at: http://www.pascocountyfl.net/index.aspx?NID=365
BOIL WATER:
These boil water notices are in effect until further notice:
- New boil water notice for Linda Lakes, Lutz 
- New boil water notice for Angus Valley, Wesley Chapel
- Continued precautionary boil water notice has been issued for customers on Chime Way, Front Drive and Cockleshell Drive in Forest Hills
- Continued Precautionary boil water notice has been issued for the community of Pasadena Shores (Fort King Road and Shore Drive)
- Continued Precautionary Boil Water notice is in effect for Crystal Springs area of Zephyrhills
TRASH:
Pasco County resumed its solid waste operations as of Monday, September 11. Any residents with disaster debris related to Hurricane Irma can bring it to the following locations anytime between 7 a.m. to 4:30 p.m. and fees will be waived:
- East Pasco Transfer Station: 9629 Handcart Road in Dade City
- Resource Recovery Facility: 14606 Hays Road in Spring Hill
DEBRIS:
Pasco County Utilities, Solid Waste and Resource Recovery Department, will begin debris removal starting the week of Monday, September 18, 2017. 
In preparation for the removal, Pasco County homeowners must have all debris materials brought to the curb or roadside for pickup. Residents should be aware and be careful not to block fire hydrants, mailboxes, electrical boxes or any other structures. Contractor-generated debris will not be picked up.
Additionally, do not bag debris and refrigerators should be empty, with the doors secured or removed. Requests for debris pickup must be submitted to Pasco County Customer Service Center by
emailing customerservice@pascocountyfl.net, providing the address where the debris is located.
Residents can also call customer service at 727.847.2411.
LINK: More details about categories
SANDBAGS:
The following sandbag-filling sites will be open daily from 8 a.m. until  midnight, until further notice:
- Fire Station #17: 2951 Seven Springs Boulevard in New Port Richey
- Dade City Police Department: 38042 Pasco Avenue in Dade City
The following sandbag disposal sites are open daily:
- Magnolia Valley Golf Course Clubhouse: 7223 Massachusetts Avenue in New Port Richey
- Wesley Chapel District Park: 7727 Boyette Road in Wesley Chapel
EVACUATIONS:
The Pasco County Government issued a voluntary evacuation for residents living in the Elfers area surrounding the Anclote River.
The area is labeled "Evacuation Area" on Map Exhibit 4A. To view the map, visit http://www.pascocountyfl.net/DocumentCenter/View/31127.
For public shelter locations and times, see the Pasco County website at www.pascocountyfl.net. Residents may also call the Resident Information Center at 727-847-2411.
All other evacuation orders have been rescinded.
SHELTERS: 
The following shelters remain open:
- Fivay High School
- Mike Fasano Regional Hurricane Shelter SPNS
SCHOOLS STATUS:
Pasco County public schools will tentatively reopen Monday, September 18. Custodians will be mobilized to assist in the cleanup of the shelters and the plan is for all remaining staff to return to work Friday, September 15.
NOTE: THIS PLAN IS SUBJECT TO CHANGE AND PASCO SCHOOLS WILL KEEP EVERYONE UPDATED
All campuses of Pasco-Hernando State College will reopen on Monday, September 18.
Saint Leo University classes to resume September 18.
CLOSINGS:
The VA Audiology Clinic and Psychosocial Rehabilitation and Recovery Center are closed due to electrical outages. The New Port Richey VA Eye Clinic has reopened and is seeing patients. All other James A. Haley Veterans' Hospital and Clinics sites are of care are operating as normal.
ROADS:
Tolls on all Florida roadways are suspended as of 5 p.m. Tuesday, September 5.
OTHER INFORMATION:
You can get information directly from the Pasco County EOC at: http://www.pascocountyfl.net/index.aspx?NID=365