Cold front arrives in Bay Area, bringing threat of damaging winds
TAMPA, Fla. - Fall-like temperatures will be around on Halloween, but first, the Bay Area will have to get through a line of storms arriving Thursday.
A tornado watch has been issued for the Bay Area until 5 p.m. After 1 p.m., a waterspout was reported near Interstate 175 in St. Petersburg.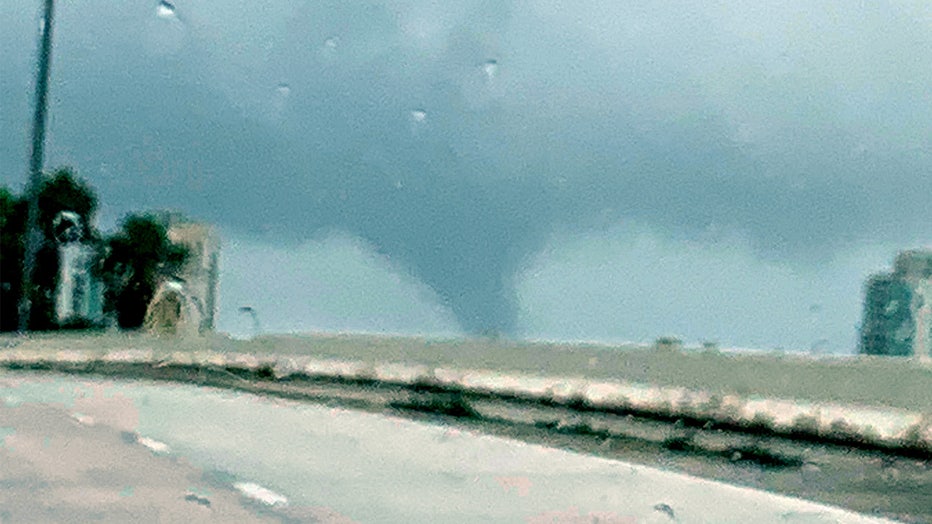 Courtesy: Melanie Townsend
The worst weather around Tampa Bay will be early to mid afternoon, said FOX 13's chief meteorologist Paul Dellegatto, as the squall line arrives from the Gulf. Heavy rain and gusty winds are anticipated, plus a chance for an isolated tornado.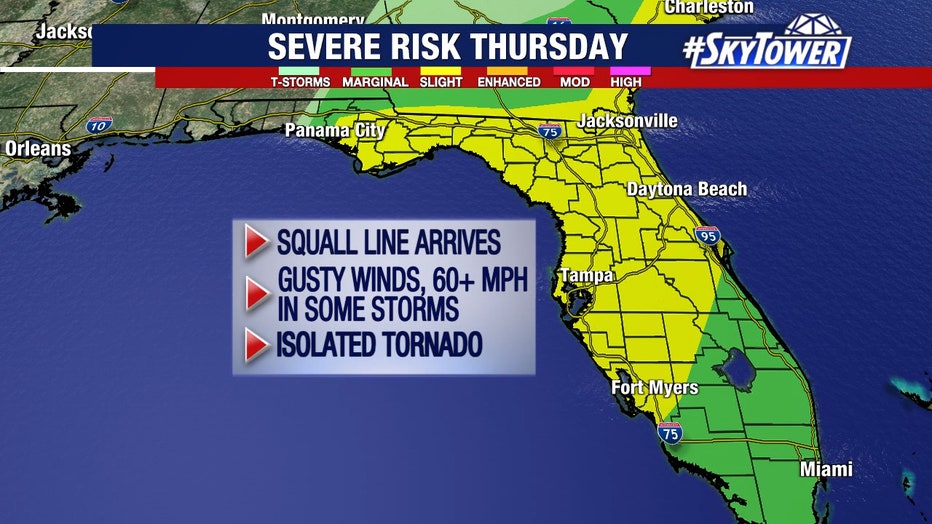 The significant weather event will bring cooler weather. The cold front will bring a risk of strong or severe storms this afternoon, explained FOX 13's meteorologist Dave Osterberg.
"We have quite a wind event coming our way," says FOX 13's meteorologist Dave Osterberg, adding that wind gusts could reach 60 mph. "As we go through tonight and tomorrow, we get this west wind and we're still, tomorrow morning and afternoon, looking at winds gusting well into the 30s."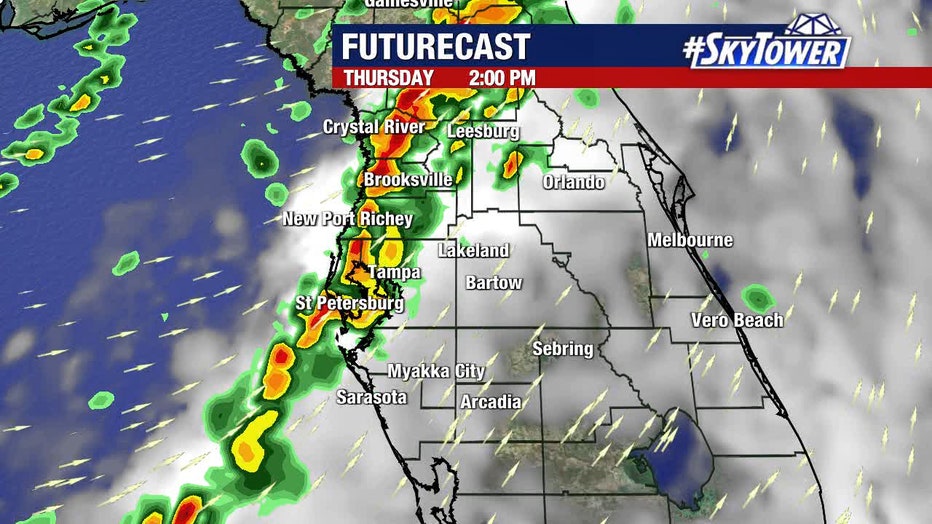 LINK: Download the FREE SkyTower Radar app for severe weather alerts
He said we cannot rule out the chance of an isolated tornado. The cold front had already produced tornadoes in Texas and Louisiana on Wednesday.
Localized flooding Is also possible during the heaviest part of the rain event.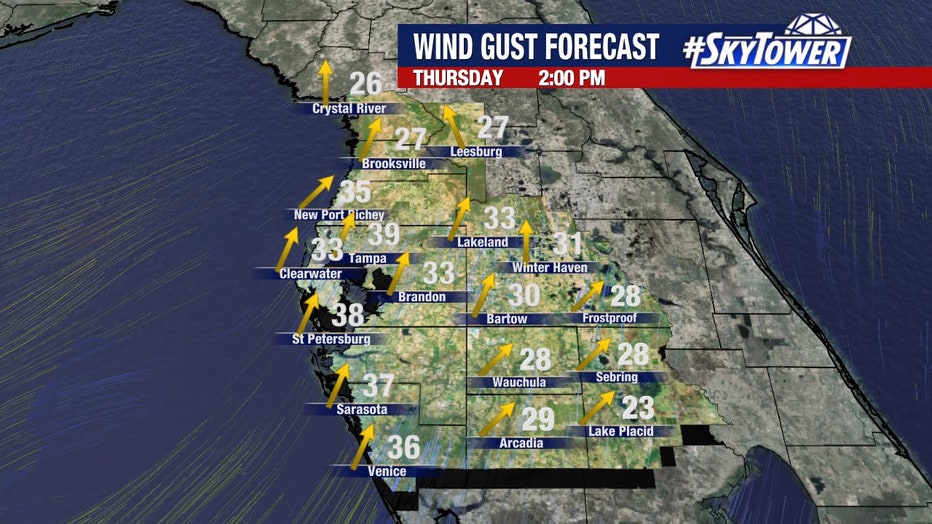 "As far as boating goes, that's not happening. Please don't go out there on the coastal waters," Osterberg explained. "Small craft advisories this morning, turn into gale warnings tonight and that will last into tomorrow evening as well."
Friday, there will be a few showers. Things will continue to cool down and dry off Friday into Saturday, leading into a stretch of cool, dry days. Tampa will see lows in the low 60s this weekend, with even cooler temperatures to the north.
On Halloween, the high temperature forecast is 78 degrees.