Unique 'Infinity Room' installation peers into Japanese artist's mind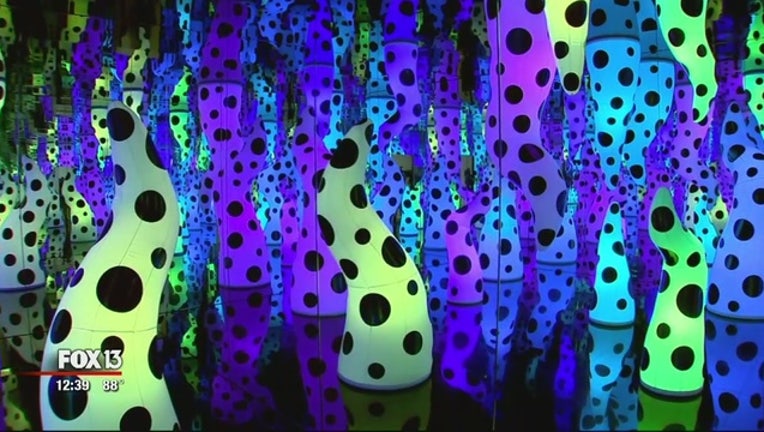 article
TAMPA (FOX 13) - It's the season of love over at the Tampa Museum of Art. 
Jeff and Penny Vinik have sponsored an art installment that is actually three different exhibits. The one getting a tremendous amount of buzz is called, "Love is Calling" by 89-year-old Yayoi Kusama.
It's an art installment that is immersive. An infinity room, that has to be seen, and experienced since it appears as though the room is never-ending. According to the museum, the room is made up of mirrors, and plenty of color and lights. It's apparently the most popular art piece to be photographed on Instagram.
Kusama says it's a look inside her world. Like her artwork, she personal story is unique. She grew up in Japan, and was fascinated by art early on, but her family were not very support, reports BBC News. 
"Her mother snatched drawings from her before she was able to finish them, which may explain her obsessive creative drive as she rushes to finish a work before it can be taken from her," according to a BBC News article. 
She made the move to New York. The years that followed were filled with success, but also depression and at least one suicide attempt. She checked herself into a hospital, where doctors were interested in art therapy, and she transformed "her trauma into art," the BBC writes. 
Her exhibit will be at the Tampa Museum of Art through March 17, 2019. 
Tampa Museum of Art
120 Gasparilla Plaza
Tampa, Florida 33602
(813) 274-8130
Website