Elderly driver killed after front-end loader backs over car along Winter Haven road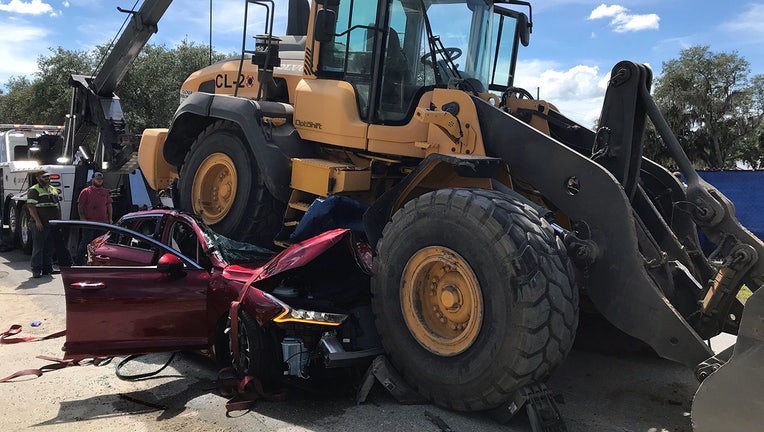 WINTER HAVEN, Fla. - Troopers say an elderly driver died after a front-end loader backed over her car in Winter Haven.
The scene of the crash was near the intersection of Avenue C SW and 2nd Street SW.
The FHP says it was just after 1 p.m. when a front-end loader, backing down 2nd Street Southwest, drove over the stopped sedan, killing the 77-year-old Winter Haven woman inside.
The driver of the front-end loader was only identified as a 26-year-old male. Homicide and crash investigators spent the afternoon at the scene but there was no immediate word about criminal charges.