1 in 4 U.S. men have cancer-linked HPV infections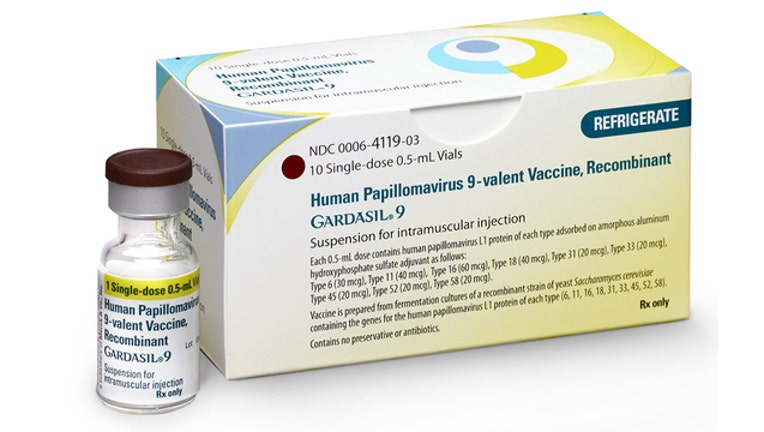 article
CHICAGO (AP) - The first national estimate suggests that nearly half of U.S. men have genital infections caused by a sexually transmitted virus and that 1 in 4 has strains linked with several cancers.
Most human papillomavirus infections cause no symptoms and most disappear without treatment. And most adults will get an HPV infection at some point in their lives.
But high-risk HPV can cause cancer in the mouth and upper throat, cervical cancer in women and other cancers. Less harmful strains can cause genital warts.
Vaccines can prevent infections but experts say vaccination rates in pre-teens and young adults are too low. High-risk HPV poses cancer risks to people who are infected and to their sexual partners, who can catch HPV even when the infections are silent.
The study "just underscores that you need to vaccinate boys as well as girls, " said Debbie Saslow, an HPV specialist at the American Cancer Society.
The new estimate comes from an analysis of a 2013-14 national health survey; nearly 2,000 men aged 18 to 59 were tested for HPV. Results were published Thursday in the journal JAMA Oncology . The researchers say it's the first published estimate for genital HPV infections in men. The 45 percent rate is higher than previously reported rates for women, said Dr. Jasmine Han, the lead author and a cancer specialist at Womack Army Medical Center at Fort Bragg, North Carolina.
HPV virus can also be found in the mouth at much lower rates in men and women. The new study involved only genital HPV.
The new estimate provides a good baseline for measuring the effectiveness of HPV vaccinations in boys and young men, said Saslow. Routine vaccination was recommended for pre-teen boys and young men in 2011, five years after approval for girls. Few men in the new study had been vaccinated.
Before the government eased recommendations last October, fewer than one-third of 13-year-old girls and boys were fully vaccinated. Now they need only two doses instead of three.
HPV, the leading cause of cervical cancer, can be detected in women during routine Pap tests, which have led to a decline in cervical cancers and deaths. HPV-related mouth and throat cancers are becoming more common, especially among men, who are not routinely screened for the virus.
Dr. Tanguy Seiwert, a head and neck cancer specialist at the University of Chicago, said the results show that doctors and parents need to step up efforts to vaccinate boys and young men and get over concerns that the HPV vaccine will lead to risky sexual behavior.
"Our society keeps talking about finding 'the cure for cancer.' Frankly, this is as close as it gets - it prevents cancer," Seiwert said.
___
Online:
CDC: http://bit.ly/2jPPf2t