DeSoto Co. Fair shooting victim identified; police seek 3 people seen in video
ARCADIA, Fla. - Tragedy struck at the DeSoto County Fair over the weekend when a teenager was fatally shot. Arcadia police released two images on social media to help them track down the individuals in them and the person who captured the video. 
"All you could hear was shots and the next thing you knew, you saw people running," said Elizabeth Perez.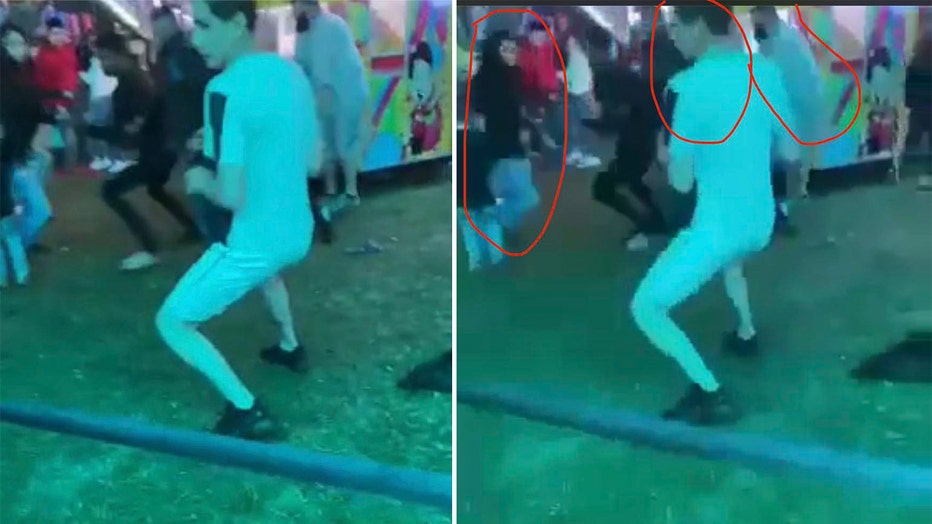 Arcadia police are searching for three individuals in these images that were at the DeSoto County Fair at the time of the shooting. (Provided by Arcadia Police Department)
According to the DeSoto County Fair Association, a 17-year-old was the victim during Sunday's deadly shooting. 
The victim's family identified him as Daniel Rodriguez-Lopez. Inside the gates, the 17-year-old was shot in the chest Saturday night, and he later died at the local hospital. 
"Watching somebody get gunned down next to you is something no 5 or 6-year-old should see. In one of those photos there's a little child standing there as the guy is standing off," said Ashley Beck, who grew up with Daniel's mother. 
As of Monday, authorities are still searching for the gunman. As Arcadia police search for the person who pulled the trigger, they ask anyone with information to come forward.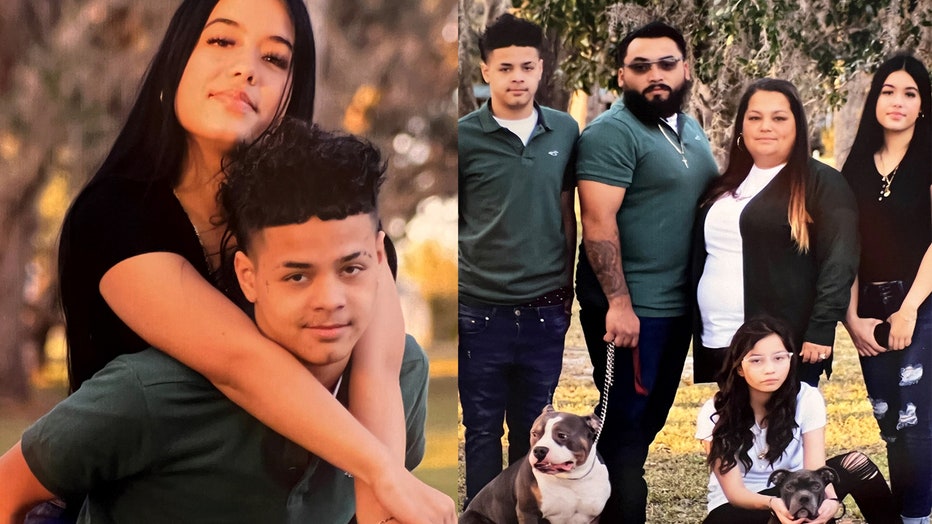 Family of Daniel Rodriguez-Lopez mourning death of 17-year-old after shooting at DeSoto Co. fair. Photos provided by family of victim. 
Perez was inside the fair and working Saturday night when the shooting happened. 
"I was trying to keep people calm and stop running so they didn't step on other kids and stuff. It's a shame, for stuff like this to happen in a fair," said Perez. 
PREVIOUS: 1 shot, killed at DeSoto County Fair, association says
The DeSoto County Fair Association closed the midway as a precaution for the remainder of Sunday, with the exception of the livestock grooming contest and a Jr. Miss DeSoto County Pageant, which was limited to contestants, exhibitors, and family members. 
The fair remained closed Monday after an unfounded threat at the local high school. 
On Monday afternoon, the DeSoto County Fair association posted the swine show would go on as planned. Only exhibitors and family are allowed. Security has been stepped up.
READ: Sarasota police increase security after 18-year-old shot at county fair
Beck is now organizing a BBQ fundraiser to help with Daniel's funeral costs. 
"This is tragic for our town. Our town is known to be peaceful. This is a town where your kids can go out and play on the streets and your neighbor or whoever is watching after them," said Beck.
Anyone with information about the incident is being asked to contact the Arcadia Police Department at 863-494-2222. 
The DeSoto County Fair, which goes until February 11, has been an annual event for decades. The very first was held in 1953. It was started by a group that wanted to showcase the agriculture industry in the region.