2 killed in shooting along I-75 in Tampa
TAMPA, Fla. - Florida Highway Patrol investigators say an overnight shooting left two people dead. It happened around 3 a.m. Thursday morning along Interstate 75's southbound lanes in Tampa near the Martin Luther King Jr. Blvd exit.
FHP Sgt. Steve Gaskins says two people were killed after a white Jeep Cherokee was seen shooting at a white 2020 Nissan sedan, according to witnesses. The victim's sedan was later found on the shoulder of the interstate near the MLK exit.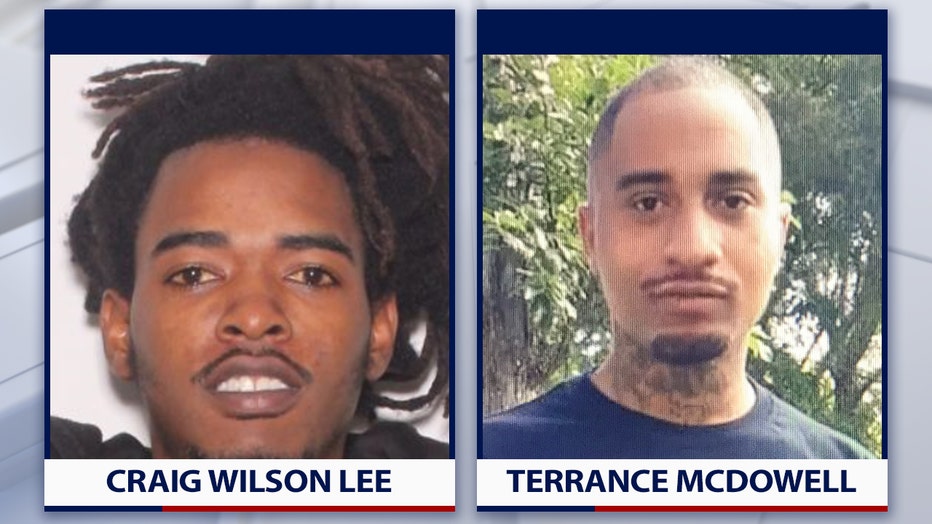 Courtesy: Florida Highway Patrol
Investigators say two people in the Nissan were killed and that two other people, Craig Wilson Lee, 25, of Sarasota (aka Skeet) and Terrance McDowell, 25, of Sarasota (aka T-Man) were in the car left the scene on foot. The driver of the Jeep also left the scene. 
Lee and McDowell are considered witnesses to the homicide and are asked to contact the FHP by calling 813-558-1800 or *FHP (*347).
Anyone with information on the shooting is urged to contact the Florida Highway Patrol.
Editor's note: FHP initially said the Jeep involved was a Wrangler model. They now say it was a Cherokee. This version of the story has been updated.