5 teens charged after man killed by rock thrown from I-75 overpass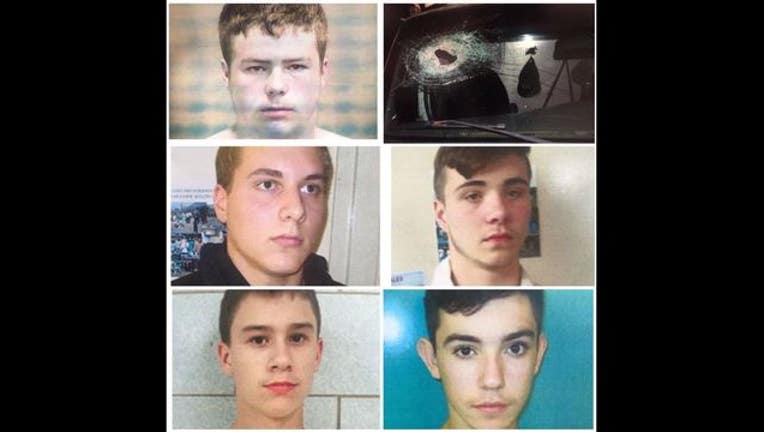 article
(WJBK) - Authorities announced Monday charges against several teens accused of dropping a rock from an I-75 overpass and killing a man.
The following individuals have been charged with second-degree murder and conspiracy to commit second-degree murder: Kyle Anger, Alexander Miller, Mark Sekelsky, Mikadyn Payne and Trevor Gray. Anger is 17, but the rest of the ages are not entirely clear at this time. They are all being charged as adults in Genesee County.
On Oct. 18, 32-year-old Kenneth White of Mount Morris was killed while riding in a truck on his way home from a construction job when a rock smashed through the car's windshield and killed him.
RELATED: Several teens in custody after rock thrown from I-75 overpass kills man
The incident happened in Vienna Township, which is about 80 miles north of Detroit.
Last week, the Genesee County Sheriff's Office said the incident appears to have been a prank.
RELATED: Family in shock after man killed by rock thrown from I-75 overpass
No one else was hurt, but four other vehicles were also struck with large rocks or concrete chunks.
If you'd like to make a donation to help Kenneth's family pay for his funeral expenses, you can do so via their GoFundMe account here.
The teens are expected to be arraigned tomorrow morning.