9-year-old seriously hurt after being hit by car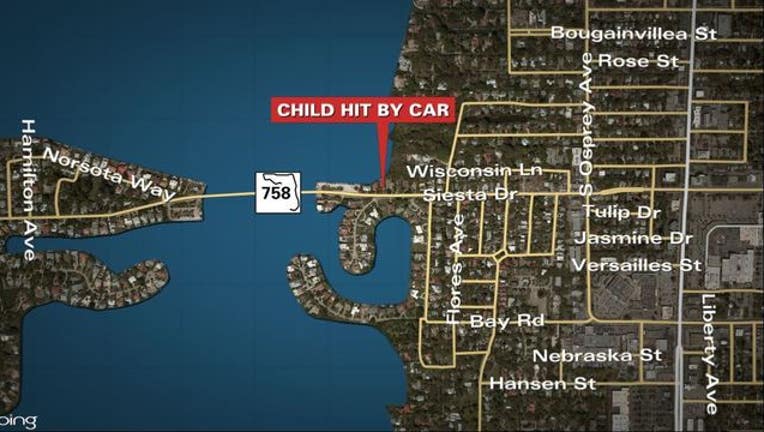 article
A 9-year-old boy is in the hospital after being hit by a car.
It happened around 12:30 Sunday morning.
The boy and his mother were walking along the bridge on Siesta Drive, when witnesses say he ran out into the road. A car could not stop in time and hit him.
The driver did stop and is cooperating with police.
The boy was taken to St. Petersburg by helicopter as a precaution, but does have serious injuries.
Siesta Drive from the bridge to Osprey Avenue was shut down for several hours as police investigated. It is now back open.