90 tickets written first day of Clearwater speeding crackdown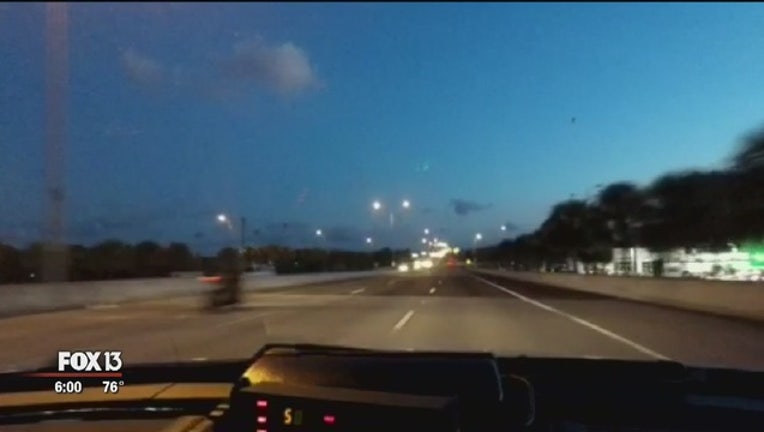 CLEARWATER, Fla. (FOX 13) - Troopers are taking down speeders on one of the Bay Area's most notorious roads when it comes to reckless driving.
On the Courtney Campbell Causeway, 90 drivers were given tickets during the first day of the Clearwater Police Department's crackdown Wednesday.
FHP also gave 18 written warnings. That was all just in a six-hour span in the middle of the week.
Clearwater police nabbed motorcyclists who were going over 120 miles an hour earlier in the week, kicking off the increased enforcement.
They also found 17 people driving around with incorrect or no paperwork.
One driver was given a ticket for violating Florida's 'move over' law and two were given tickets for not wearing seatbelts.
WATCH: Clearwater motorcyclists caught speeding, some above 100 mph, police say