A year after four deer found shot with arrows, two more found dead in Palm harbor neighborhood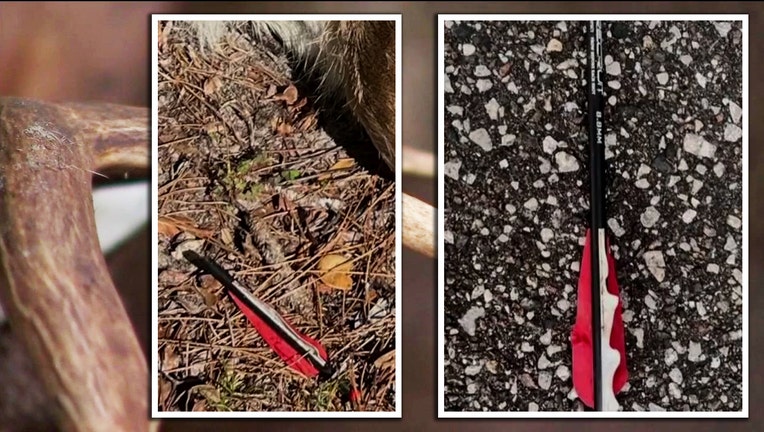 article
PALM HARBOR, Fla. - Last year, someone started shooting deer with arrows in the Lansbrook neighborhood in Palm Harbor. Things then turned quiet, but recently two more deer were shot with arrows and their bodies were left behind – and now the Florida Fish and Wildlife Conservation Commission (FWC) says it's looking into the situation. 
FWC went to the area near East Lake Road South and Tarpon Woods Boulevard in Palm Harborafter someone reported a deceased deer.
Three days later, the agency said it is "working closely" with the Pinellas County Sheriff's Office to investigate what happened. FWC did not say if any laws may have been broken.
READ: Deputies: Man arrested after admitting to shooting at multiple cats inside Town 'N' Country mobile home park
Meanwhile, those who live nearby are upset. 
Back in August 2021, two of the four deer survived after being shot by arrows. FWC opened an investigation, and it got the attention of rocker and avid hunter Ted Nugent who put up a $2,500 reward for any information leading to the person responsible.
This time, both deer died. One of them was an 8-point buck, which hunters told FOX 13 News they wouldn't typically leave behind.
MORE: FWC investigating after deer shot with arrows spotted in Palm Harbor neighborhood
FWC asks anyone who sees an injured or dead deer, or has information about who is shooting deer with arrows in Palm Harbor, to call the Wildlife Alert Hotline at 888-404-3922 or text the location and information to 847411 (Tip411). 
Tips may also be submitted online at https://myfwc.com/contact/wildlife-alert/ . Reports may be made anonymously and may be eligible for a reward.