AAA offers Tow to Go program for Super Bowl weekend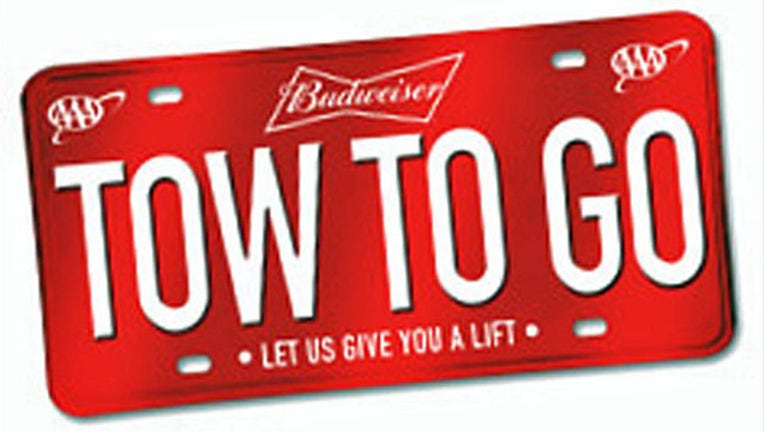 TAMPA, Fla. (FOX 13) - To promote safe driving and encourage motorists to plan ahead for getting home safely during the Super Bowl weekend, AAA and Anheuser-Busch are offering their free Tow to Go program.
Tow to Go provides a confidential ride to a safe location and is free for AAA members and non-members.
Tow to Go is available Friday, Feb. 1, through 6 a.m. Monday morning, Feb. 4, in the following areas: Florida, Georgia, Iowa, Michigan, North Dakota, Nebraska, Tennessee, Wisconsin and Indiana.
Call 855-2-TOW-2-GO or 855-286-9246 to get:
-Confidential local ride to a safe location within 10 miles
-The AAA tow truck takes the vehicle and the driver home
-Free and available to AAA members and non-members
For more information on the Super Bowl weekend and future Tow to Go dates and availability, visit  AAA.com/TowtoGo