After delays, first defendant to plead guilty in Capitol riot begins jail sentence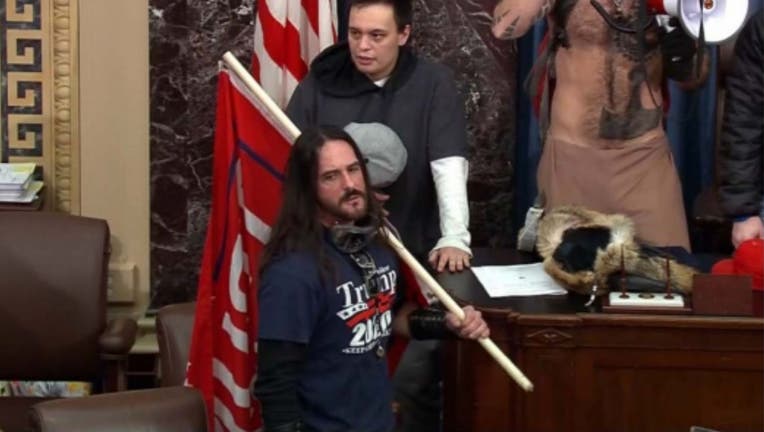 article
TAMPA, Fla. - The first defendant to plead guilty to his role in the January 6 attack on the Capitol is now in jail, serving eight months in federal prison. But new court filings show Paul Hodgkins, of Tampa, fought to stay out of jail despite accepting a plea deal in his case.
Back in July, the Tampa resident was the first criminal defendant to plead guilty to his involvement in the Capitol riot on January 6, 2021. He was sentenced to eight months in prison and the judge allowed him to self-surrender in early September.
But weeks later, Hodgkins wanted to take back his guilty plea. He got a new attorney and filed an appeal.
PREVIOUS: From prison, Tampa man wants to take back his Capitol Riot guilty plea
Legal expert and Tampa defense attorney Anthony Rickman believes Hodgkins got a huge break and might not want to push his luck.
"He was looking at potentially 70 months in federal prison. This defendant only got eight months in prison and a lot of people were outraged that he only got eight months," explained Rickman.
Hodgkins dropped that fight as his surrender date approached, but he came down with COVID-19 and was granted a delay until he recovered.
MORE: Capitol rioter who wants to change plea misses deadline to appeal sentence -- again
Then, weeks later, Hodgkins filed a new extension in mid-September, asking to push his turn-in date to January.
He says he needs time to work on his defense with his new attorney.
Federal prosecutors say it's just another delay tactic. Hodgkins' attorney, Carolyn Stewart says that's not true.
"There is no gamesmanship or delay tactic involved in this decision," argued Stewart.
Rickman believes Hodgkins should cut his losses and do the time.
"This defendant got a very good result in federal court," said Rickman.
A judge reviewed the motion and rejected Hodgkins' request to surrender in January. FOX 13 reached out to Stewart, who confirmed Friday that her client recently turned himself in and is now in federal prison in Miami.