After dispute, Va. man uses 300,000 pennies to pay DMV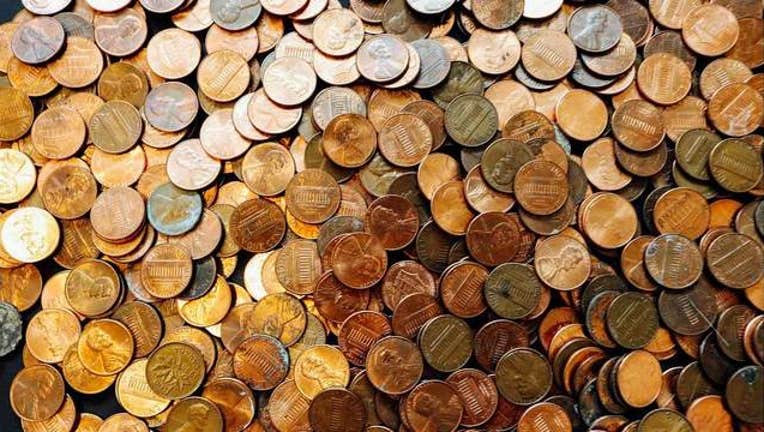 article
LEBANON, Va. - A Virginia man used five wheelbarrows to haul in 300,000 pennies to pay off the sales tax on two of his new cars at the Department of Motor Vehicles.
According to the Bristol Herald Courier, Nick Stafford wheeled in the change into the DMV location in Lebanon, Virginia, after a months-long dispute with the DMV in which he was denied direct phone numbers for DMV offices.
Stafford's battle began last September when he initially called the Lebanon DMV office for a licensing question he had. When he tried to call the office, he was rerouted to a call center in Richmond.
After filing a Freedom of Information Act (FOIA), Stafford received a direct phone number for the Lebanon office, which employees told him was not meant for the public to call.
Stafford then decided he wanted direct phone numbers to nine other DMV offices. But DMV employees would not provide them, which led him to file three lawsuits on the matter.
"If they were going to inconvenience me then I was going to inconvenience them," Stafford told the newspaper.
Stafford also said, "I think the backbone to our republic and our democracy is open government and transparency in government and it shocks me that a lot of people don't know the power of FOIA."
After a judge dismissed the lawsuits, the Virginia man responded by hiring 11 people to help him unroll the $3,000 worth of pennies in order to deliver his tax payment to the DMV.