After Puerto Rico earthquakes, familiar feelings of fear and frustration
LAKELAND, Fla. - Puerto Ricans in Polk County are angst-ridden over the fate of their relatives back home on the island following a series of devastating earthquakes.
"You're struggling to find family. You get them on the phone. The call gets dropped, and you're [thinking], 'What should I do?'" said Ana Rivera, president of the Puerto Rican Hispanic Chamber of Commerce of Polk County.
Rivera says she is getting dozens of calls from people who are frustrated and worried about what's happening with their loved ones back home.
After the quakes hit, much of the island has been struggling without power. One third of the population is living without water.
"Once again, we're in the dark," Rivera told FOX 13.
The strongest earthquake was a 6.4. It rumbled across the island before sunrise Tuesday morning. Homes collapsed. Roads and bridges were damaged. At least one person was killed; others injured.
The destruction may not be over. Aftershocks keep on coming.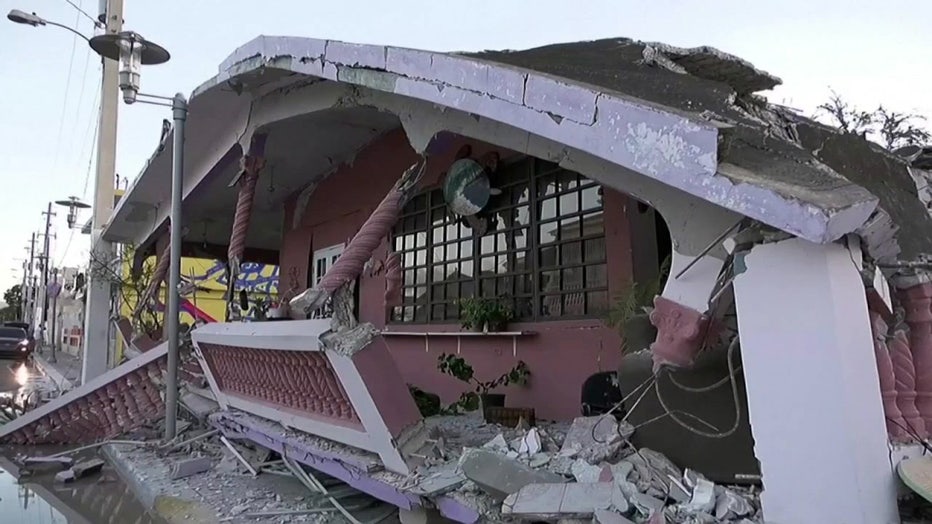 "Every time we think there is going to be no more, another one comes," said John Lago, a USF graduate, who is now living back on the island.
Lago and his family live in Ponce, on the south part of the island, about a half-mile away from the epicenter.
They are camping outside their home, afraid to go back in fearing the roof might collapse. He says they are stranded, unable to get food or supplies because landslides have blocked many of the roads around their house.
Emergency officials say the aftershocks could continue for days.
This is the second major disaster to hit Puerto Rico in the last two years. Hurricane Maria devastated the island in the fall of 2017.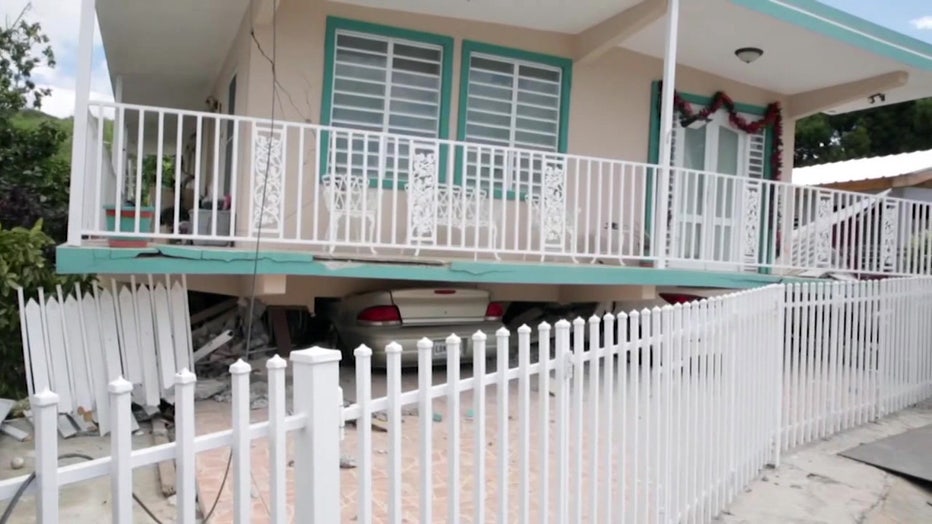 After Maria, the Puerto Rican Hispanic Chamber of Commerce of Polk County launched "Band Aid for Puerto Rico" and delivered truckloads of relief supplies.
It is planning a similar response now, but has not worked out any details yet.