Airport has thousands of jobs to fill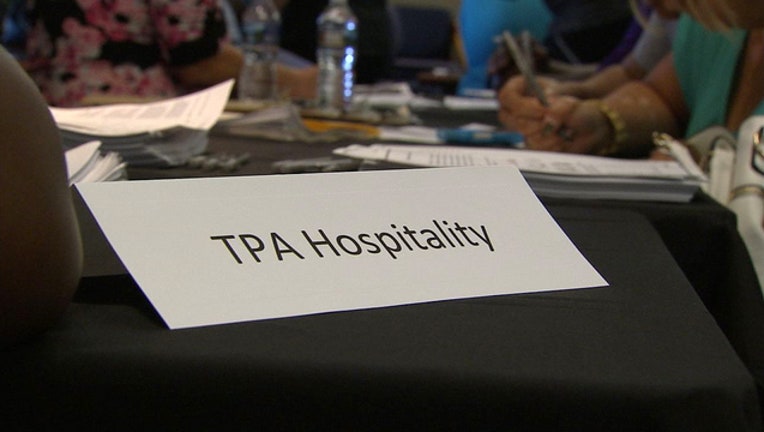 TAMPA (FOX 13) - There was a big crowd at a job fair at Tampa International Airport on Monday. Nearly 300 jobs were available, many of them in the culinary and fast food fields.
"It's something I've always wanted to do," Traci Stephens said as she filled out a job application. "It would be a different atmosphere working at the airport."
A new food court is set to open. Several new restaurants have opened in recent weeks, including P.F. Chang's and Hard Rock Cafe.
It's part of a concessions overhaul that will bring 65 new shops and restaurants to the airport, and it doesn't stop there. They're building a new 1.4 mile people mover. It will take travelers from their plane to a new rental car facility and economy parking.  
This and other construction projects are creating 9,000 jobs, according to airport officials.  Passengers help pay for it all. The airport says 18.5 million people came through TIA in 2015 and a new record could be set this year. 
Although many jobs were filled at today's job fair, officials say some position remain unfilled. For more information visit: http://www.tampaairport.com/employment-opportunities