Alert issued for escaped inmate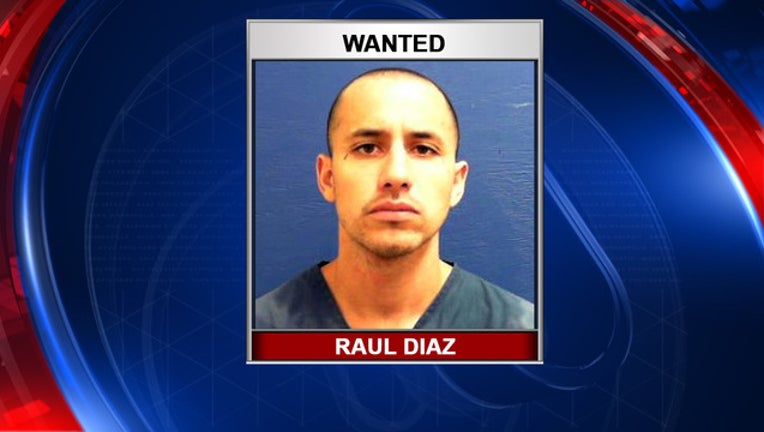 article
TARPON SPRINGS (FOX 13) - The Florida Department of Corrections says an inmate walked away from a halfway house Monday.
Raul Diaz was deemed an "escapee" after leaving the Transition House of Tarpon Springs just before 3 p.m. Monday, according to the DOC, though no other details were immediately available.
Diaz, 27, has black hair and brown eyes, stands 5-foot-5 and weighs around 144 lbs., state records show.  He has two tear drop tattoos on his face and a clown face tattoo on his back.
He was convicted on burglary and grand theft charges last year.
Anyone with information is asked to call law enforcement or the DOC at (850) 922-6867.